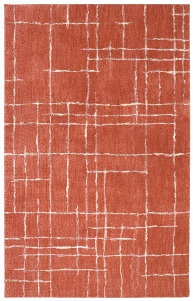 New from American Rug Craftsmen's Berkshire Collection.
The Berkshire Collection from American Rug Craftsmen is a new shag collection that offers contemporary designs in a palette of soft neutrals accented with a splash of sun-washed hues.
According to the company, Berkshire rugs are especially suited for the modern home, offering a range of designs from abstracts and transitionals to geometrics and florals. 
This collection is woven of EverStrand fiber on Van De Weile looms to provide superior softness and durability, according to the company. EverStrand is a premium recycled polyester fiber that starts clean and stays clean because it utilizes the highest-grade plastic from recycled beverage bottles. EverStrand includes up to 100% recycled content and offers inherent stain-free beauty.