Carpet
Columns
CARE's Bob Peoples Discusses the Future of Carpet Recycling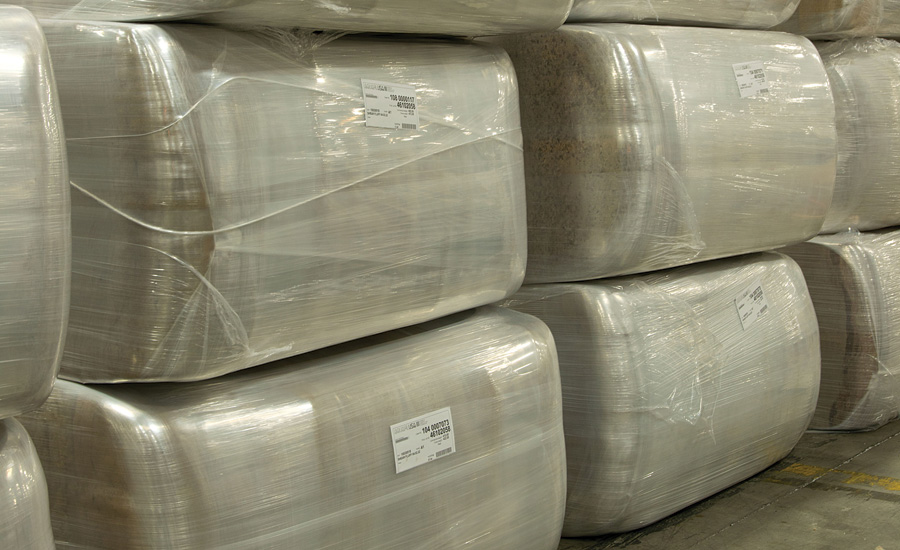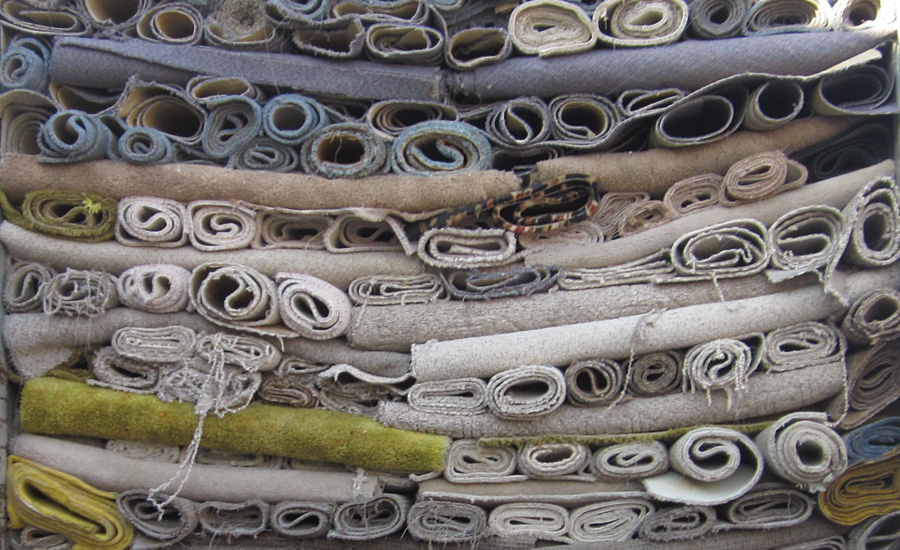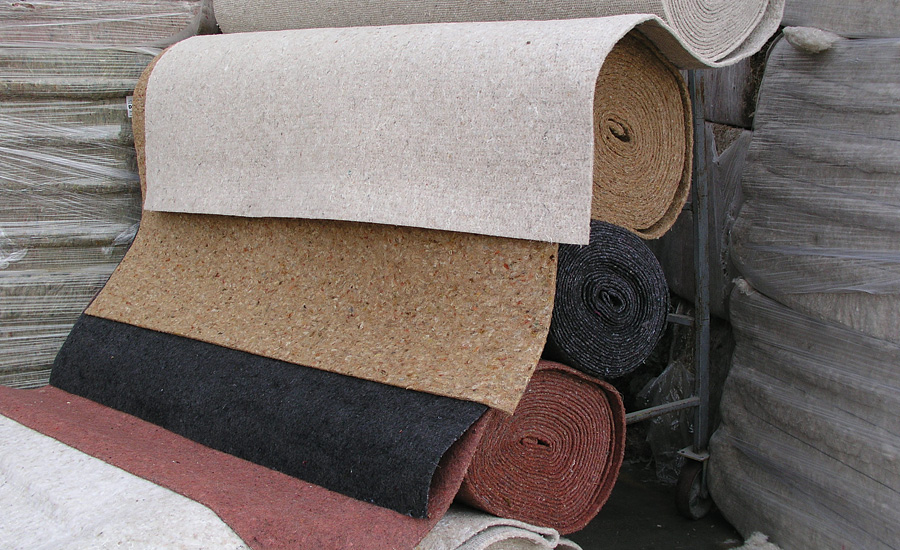 In 2002, the Carpet America Recovery Effort (CARE) was formed by carpet manufacturers, various representatives of government from the federal, state and local levels as well as non-government organizations. These groups signed a memorandum of understanding with the goal of working to develop market-based solutions for the recovery of value from post-consumer carpet.
The group began literally at ground zero. At that time there was no carpet recovery infrastructure, no network of collectors and processors, and certainly no products being manufactured from post-consumer carpet. It was the task of CARE to build such an infrastructure.
That is exactly what has happened in the ensuing 14 years. At the of center of the CARE building and developing process has been Bob Peoples, Ph.D. He was there at the beginning, away for a stint as director of the American Chemical Society's Green Chemistry Institute, and then back to CARE.
It's one thing developing end uses for post-consumer carpet when crude oil is priced at $100 or even $75 per barrel, but quite another when crude is hovering in the $30 range. That's what prompted us to sit down with Bob and get a feel for how crude prices are affecting carpet recycling. Here are some excerpts from the conversation. You can watch the full interview at TalkFloor.com.

TF: I suspect 2015 was a most unusual year for CARE. Talk about the organization and the situation it has been dealing with during the year.
Peoples: The year 2015 started out with a great deal of promise, but then became a very challenging year. Ultimately there is one word that explains the challenges we face today and that's "oil"—in particular the price of oil.
Everyone in the industry is aware that the materials that go into producing many products are derived from a barrel of oil. When the price of oil falls, the price of virgin material drops and as a result puts severe pressure on the price of recycled materials. And it's not unique to carpet; it's impacting every commodity on the planet today. In fact it's doing a great deal of damage to all recycling efforts.
There is nothing that indicates oil prices will be going up anytime soon. From what I have read it looks like it will be 2020 before crude gets back to $60 per barrel.

TF: How has the lower price of oil affected the infrastructure of carpet recycling efforts in the U.S.?
Peoples: If you lay the fact of the declining price of virgin materials over the fact that we have seen significant growth in polyester, it continues to ramp up the challenges. Within the last six months we have lost five recyclers across the U.S. and I'm concerned we will lose more before all is said and done. That's despite the fact we have a pretty strong subsidy program in California and the National Voluntary Product Stewardship program, which is providing some relief to the collectors and sorters around the country.
These commodities, however, are difficult to move in the marketplace. When you receive phone calls with people saying, 'we have no orders and if we don't receive some orders I'm going to have to shut down operations,' you know things are getting tough.
I must add, though, that it's not all doom and gloom, because we have a pretty robust list of technologies and products we are working on getting out into the marketplace. The major hurdle however on most of these projects is the economics. If the price of oil remains where it is, it's going to be a tough equation to balance.

TF: I suspect the projects you are referring to are for products that would be produced from post-consumer carpet?
Peoples: Yes, they are either processing technologies that provide alternative output streams, different purities or different economics associated with the output streams, or products that these materials can go into.

TF: And these end-uses in the marketplace are the future of the entire CARE program?
Peoples: That's true. At the end of the day, there is no reason to collect these materials if there is no outlet for them in the marketplace. So our job is to educate people as to what's available, why it is of value and why it's smart from an environmental standpoint to do this.
We do have a product catalog on our website (carpetrecovery.org) that list all of the products we are aware of that contain post-consumer carpet, with contact information on each product. We are also working with several states concerning the idea of procurement. There is a great deal of money spent on public procurement and to the extent that some of that money can be used to purchase these products, it helps create demand and pull-through.

TF: It seems that even though a number of state governments were instrumental in the formation of the CARE organization, they have been slow to become active on the procurement side.
Peoples: A lot of people have looked for, asked for and demanded performance on the recycle side but haven't really contributed that much to get there. The dialogue however continues. One of the problems perhaps is there is a lack of understanding and education as to the difficulty involved in producing these products, and now we need to work even harder to explain to people the economics of the situation.

TF: How has the declining price oil affected the CARE organization and its size?
Peoples: If you look at the CARE annual report on the CARE website, you will see that we reported 494 million pounds of post-consumer carpet being collected. That was the gross collection of carpet in the U.S. last year. If you look at the bar charts it appears we are down a little bit versus 2013. But the fact of the matter, within statistical error limits, is the year was flat.
However, the market for this material has contracted so we have seen a couple of things happen. First, we have more material going to waste-to-energy and cement kilns outlets, which the sorters have to pay for. Second, we have seen collectors' inventories build across the country.
I mentioned the five collectors we have lost, and I expect we will lose more. We have lost capacity across the country with a major recycler of post-consumer nylon 6 shutting down a 100 million-pound facility, and that has not really been offset by new capacity coming on-stream.

TF: What percentage of the total carpet collected is polyester?
Peoples: The question requires a little nuance to answer. If you look at the amount of polyester we think is in the flow out there, it's somewhere in the range of 30% to 40%. But if you talk to individual recyclers they will tell you it's not uncommon to get a truck in that is 70% to 80% polyester. On average across the U.S., I'd say 40% to 45% is a realistic number. TF: What is your estimation as to how high the percentage of polyester will rise in the years to come? Peoples: I've heard speculation that it will rise to 50%-plus within the next year or two.

TF: The major challenge for carpet recycling is finding end uses for post-consumer polyester. What kind of progress is being made on this front?
Peoples: A year ago everybody would have said we have good markets for nylon and we are struggling to find markets for polyester. Today, with the collapse of the price of oil, we're struggling to find outlets for nylon. At the same time we're seeing outlets for polyester grow primarily because there is a subsidy on non-nylon—polyester and polypropylene—coming out of California.
Polyester is going into carpet cushion. We see a more competitive marketplace for that. It's going into insulation and it's going into sound barriers under hard surface installations, and I expect we will see those markets slowly expand.

TF: You stated earlier that oil will most likely not hit $60 per barrel until 2020. That means there is going to be more tough sledding for the CARE program for at least four more years. In the face of all that what's your outlook?
Peoples: One of my favorite expressions is: 'Success is perseverance for one more minute.' We have been persevering for a long time and it's going to take another dose of perseverance to get through the cycle we're currently in. But it's not as though we have a blank sheet of paper. We have a lot of good ideas. What is hurting us is the economics.

---
Editor's Note: To watch the full three-part interview with Bob Peoples, visit www.floortrendsmag.com/videos, and search for Bob Peoples. Alternatively, scroll down to the Most Recent Videos and click back by pressing "Load More" until the videos posted under the title "Bob Peoples, Executive Director, Carpet America Recovery Effort (CARE)" appear.
We'd love to hear your feedback on this and other conversations you've watched or listened to on the site, along with any ideas you have for people and companies you'd like to see interviewed. You can contact either Dave Foster at davefoster@talkfloor.com or Matthew Spieler at spielerm@bnpmedia.com.


I want to hear from you. Tell me how we can improve.