The future of multifamily is going to look different than it does today, according to Christi Hitch, vice president of business development, Bentley Mills. Hitch was an interior designer before getting into flooring and she says that the design of these buildings will experience a change in their architecture. 
"You're going to see more open workspaces built into multifamily buildings—they don't want to work in their apartment and want to go downstairs," Hitch said. "I think you'll see more courtyards. You're going to see some outdoor stuff. I think packaging is going to be completely different."

FT: What are some themes that will be seen in multifamily?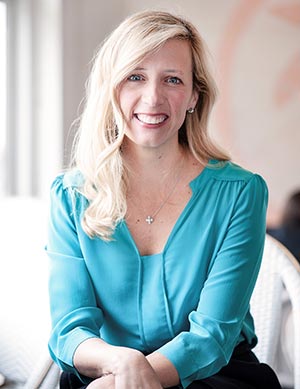 Hitch: When we're out talking with multifamily owners, we want that building to look great day one, when people move in. But we want it to look great day five when they get married and they have multiple kids and have to move out. That the carpet should be as pristine as that day that they walked in.
The pandemic has certainly changed how everybody lives, and we're starting to see that the units in multifamily are now people's homes, their kids, their offices, they need to be a little bit more flexible than they were in the past. So, different areas in the past might've been for sleeping, and now it could be all three things, or they might have their office there for team meetings. So, it's very interesting.
From the flooring side, I find that we are really moving towards more relaxed and simplified color palettes and also patterning in products. We're seeing things to be a little bit less edgy than what they were because it needs to be a more flexible space. I also find that this casual vibe that we've all gotten used to in the past year and a half is not going away.
We saw a lot of hard surface—meaning ceramic tile and porcelain—and I'm seeing a little bit less of that, and we're seeing more of softer surfaces. And I think that's mainly because of acoustics. Acoustics, because there are so many functions that are happening in one space. You are starting to see softer materials, carpet coming back for sure. We're seeing luxury vinyl plank have an acoustic stack on it so that the sound isn't transferring from floor to floor. 

FT: How are we really going to incorporate that idea of health and wellness in the flooring for multi-family?
Hitch: Well-being is a priority when material choices are selected. Product performance is going to be extremely important and making sure that a fiber, such as a branded nylon 66 fiber, is going to be important. One, because it's easier to clean and it certainly performs. I think that traffic patterning is going to be a little bit different because I think we are seeing more people spending more time in the home or in the multi-family area. Going up and down the corridors. A lot more rolling traffic than what we've ever seen before because we are bringing products and we're bringing computers and we're bringing Amazon carts down the hallway to deliver products to our door.
With the LVT products, it is a product that doesn't require waxing, is extremely easy to clean. We've seen the embossing and the texture change a little bit. We're seeing the embossing kind of going away a little bit—it's simplified and I find that when it is a little bit more simplified, a lighter embossing or a kick pattern, that it is easier to clean and dirt and things don't get trapped in that.

FT: Bringing the outdoors in is a trend—how is that being reflected in multifamily floors? 
People are hungry to be outside and incorporating that into their living space.
Hitch: People are hungry to be outside and incorporating that into their living space, which I think is really important and definitely a trend. In wood, we are seeing the lighter colors coming in to play, and neutral, and we're not seeing as dark colors as we had seen before. I think people want lighter, brighter spaces because they're in there longer. We're seeing that not only in floors but also with walls and tile.

FT: What's happening with pattern? 
Hitch: The farmhouse style that we've seen be so popular is waning out. We're seeing less rustic and we're definitely seeing this clean, mid-century, modern wood come forward where the graining isn't as high. It's just very simplified, almost a striated wood versus something that's heavy with the graining. That mid-century modern trend is definitely here and we're seeing that in the flooring industry. That is just simply making things simplified and very clean—less herringbone and chevron and more straight-laid products for a calming effect.

FT: Tell me about the mix between hard and soft surface for multifamily. 
Hitch: It is definitely not a one-size-fits-all. Bentley is seeing an increase in broadloom installations across the country. Our EliteFlex 6-foot is something that's selling in major markets in the multi-family arena. We're also seeing carpet tile. But in other markets, they are leaning towards plenty of LVT. The consumer is wanting to bring in their own flair and bring in their own area rugs. We have to think about the entire family living there including Spot the dog. We're definitely seeing hard surface and we're not seeing the carpet as much in the bedroom. I think that's a pretty big fix. We're definitely seeing that carpet remaining in their common corridors, remaining in the amenities spaces. And then we're seeing the LDP would be a construct that I'm going into that unit.