Call it a comeback! Who would've thought that a once-in-a-century pandemic would serve to influence the resurgence of soft surface sales in flooring? While we would all love to put 2020/2021 in the review mirror, there have been many positives to come out of the last year and half. 
Our interior spaces have become of paramount importance to us. Seeking respite from all the craziness and navigating through the new normal, consumers seek an environment that brings a sense of calm and joy. Whether it is work from home or home schooling, we realize the need for an environment that is going to uplift and inspire. When so many industries experienced a decline in business last year, the interiors market experienced a renaissance of sorts. I have been in the carpet industry for 36 years. There have been so many changes in soft surface design trends over those years. Fiber innovation and tufting technology has changed dramatically. We truly create art for the floor. Soft surface designs enhance and elevate interior décor, giving the room that wow factor. It is so exciting to see carpet become appreciated again. 
This year, Anderson Tuftex launched a collection of four patterns that exemplify that wow factor and personify artistry on the floor. There is a running joke in our department when we launch new styles. I always say, "Oh I'm going to put this in my house. This is my favorite product." Every year, it seems I have a new favorite. This collection, though, is next-level beautiful, and, honestly, is one of my most favorite that I've had the pleasure of working on. We lovingly refer to it as the "Purr" collection. Picture Purrfect, Purrfect Harmony, Sheer Purrfection and Purrfect Match are a series of Pet Perfect styles that are so completely unexpected. Each pattern is elegant, sophisticated and has a handwoven look and feel. They are designed to not only look beautiful but designed to perform. Each pattern is constructed of Pet Perfect fiber. The luster of the yarn gives each one a wool-like appearance. Timeless and enduring beauty that is certain to elevate any interior setting. 
Our design theme for 2021 is "Maker." Maker celebrates the beauty of craftsmanship, artistry and all the fine detail that goes into creating exquisite products. The color palettes for the designs are grounded in nature. Each one is composed of calming, neutral shades of beige, taupes and grays. Three of the styles offer a bold navy and a dark, rich espresso brown that gives the color line a bold statement.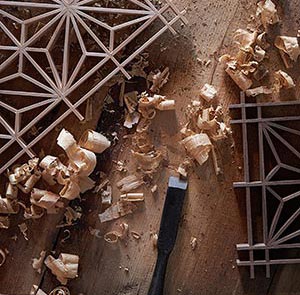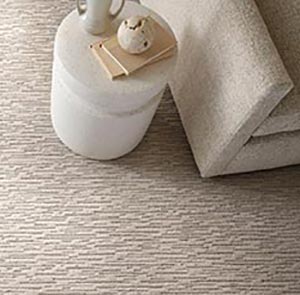 Picture Purrfect is a take on a traditional lattice design. It is inspired by the intricacies of the Japanese art of Kumiko woodworking, the hexagon is used as the basis of this design.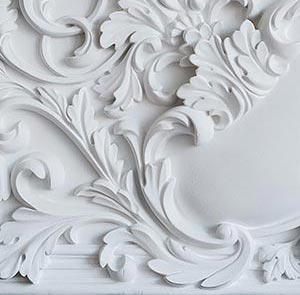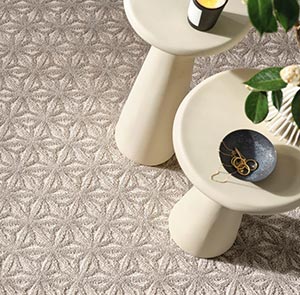 Purrfect Harmony is a dimensional, organic pattern that is a modern take on Rococo scrollwork that embodies an ornate fluidity.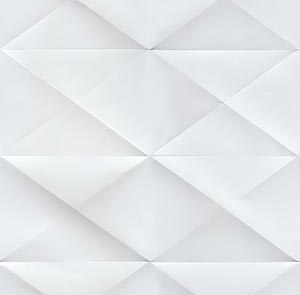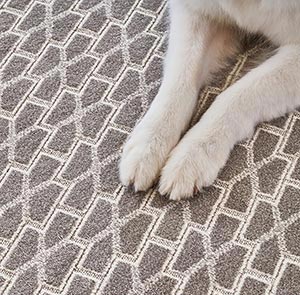 Sheer Purrfection has a mosaic tile quality. Its inspiration is derived from repetitive shapes in paper cutting and paper carving. The layering of a fluid diamond motif over a structured geometric element gives this design an understated elegance.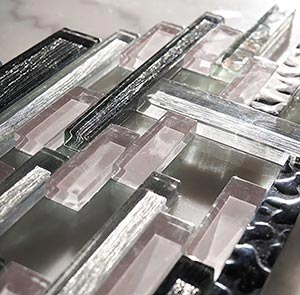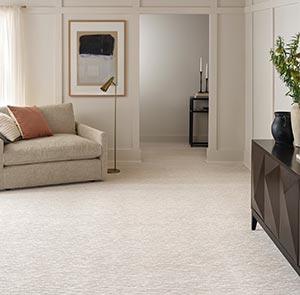 Purrfect Match which has this mid-century modern aesthetic. This design draws inspiration from the artistry of glass fusion where glass rods are stacked and fused together to create an art piece. Each style in this collection is unique, timeless and embodies that wow factor on the floor.