Doug Jackson wakes up at 5 a.m. each morning for dawn patrol at San Onofre State Beach. He lives a nomadic life, often resting his head on a bed in his boat. The president of Cali, who is most comfortable in board shorts and flip-flops, uses the legendary surf, year-round waves, and stunning coastlines of San Clemente, California, as inspiration.
"We are a lifestyle brand," he said. "We focus on color. You might not like the California politics, you might not like the California taxes, but the California lifestyle is a lot fun."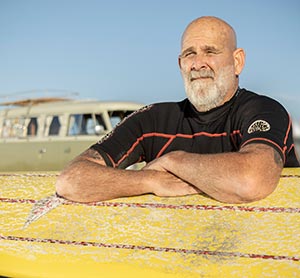 Established in 2004, Cali is an omnichannel flooring supplier based in San Diego, California. The company was founded by two environmentalist friends, Jeff Goldberg and Tanner Haigwood, while on a year-long surf trip. The company started selling bamboo fencing, adding flooring in 2007 and decking in 2010. Jackson joined Cali in August 2017 as chief revenue officer and by November of that year was named president.
"We believe everyday choices can make a big impact," Jackson said.
An industry veteran, Jackson draws from more than 20 years in the flooring business, most of it as the vice president of sales and marketing for Tuftex, what was the premier carpet brand of Shaw Industries before it became Anderson Tuftex. In 2018, Cali named Jackson CEO and launched Tapestri, a line of sustainable area rugs made of renewable fibers and recycled textiles, along with a collection of decorative poufs.
"Flooring is a commodity," Jackson said. "It's a dime here, a nickel there. It's a sea of sameness. Somebody's got to have fire in this industry." He looks at lifestyle brands, like Patagonia, for inspiration.
"We look at things differently," Jackson said. "We use the inspiration from our lifestyle here for color, texture." His office and studio represents that with pieces of driftwood, pebbles and stacks of LVT films that represent materials found in nature. The natural aesthetic weaves through product images, swag and merchandising. "We want to be something retailers can spec, hold margin and be a differentiated visual in the store," he added.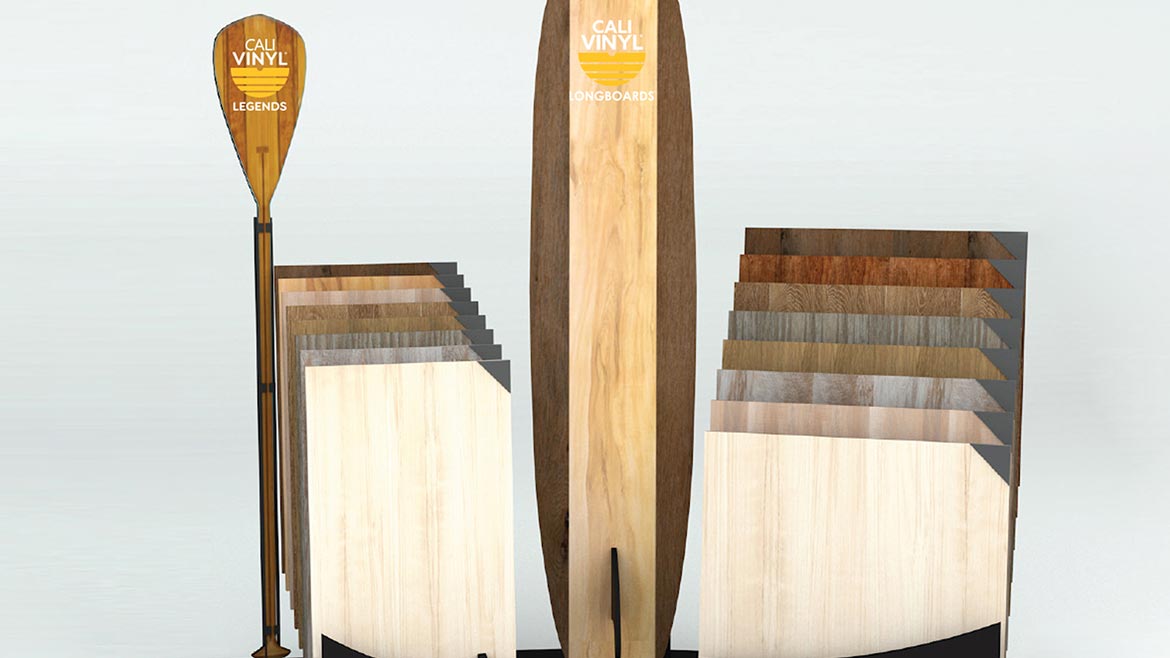 In August of 2020, Renee Thomas Jacobs joined Cali as CEO after years of experience leading athletic wear manufacturer Title Nine and auto parts retailer BuyAutoParts.com. The move allowed Jackson to shift into the role that he enjoys most: product development.
"All this stuff that I do—I live this nomadic life on a boat—it's because it's the lifestyle that we can portray here is endless. Who has a lifestyle in this country that doesn't represent a part of California, whether you're living by the lake or whether you're living by the mountains? You're running around and you're coming back to your floor."
And that floor has to be waterproof, a flooring category that Jackson attributes to Piet Dossche, board member at Shaw Industries, and creator of Coretec floors.
"When you look at search terms today, waterproof resonates at the one, two and three spots," Jackson said. "Carpet doesn't wear out, it uglies out. Most of the jobs ugly out around stains and what pets and kids do to it. So, Piet Dossche's timing was just phenomenal. I give him all the credit in the world for bringing vinyl mainstream. Maybe someone was doing it before, but he saw it and took it. And he introduced the waterproof floor."
Cali reports total annual revenue of $171.6 million (for the 12 months ended April 30, 2021). Nearly half (49.5%) of its revenue comes from direct-to-consumer and direct-to-contractor channels driven by the Cali website; 29% of revenue comes from specialty retailers, such as the members of the National Floorcovering Alliance and other independent retailers, and 21.5% of revenue is generated from consumers via national home centers, such as Lowe's. This direct customer access, combined with Cali's bespoke data analytics capabilities, enables informed decisions about new products and channel-specific marketing initiatives. It allows Cali to constantly tune its focus and product mix to address ever changing customer needs. The result has been consistent revenue and profitability growth in excess of industry averages and across economic cycles.
In June 2021, Cali was purchased by Victoria PLC, global leader of flooring based Kidderminster, England. The publicly traded company with approximately $1 billion in annual sales employs about 3,800 people across 25 sites in the United Kingdom, Europe, and Australia. In integrating Cali into its operations, Victoria expands U.S. distribution where it currently sells $33 million of flooring each year. It also allows the firm to tap into Cali's successful direct-sales channel while broadening existing B2B and commercial partnerships.
"Cali has experienced phenomenal growth and strong omni-channel market penetration over the past two years, and we are well-poised to take our success to the next level. Being a part of the Victoria PLC family will provide us additional infrastructure and support to accelerate product innovation and new market growth," Jacobs said. "Personally, I simply cannot wait to write this next chapter of Cali success."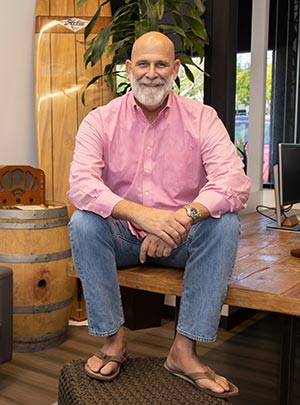 Victoria management said there were several aspects to Cali's business model that gave Victoria's board confidence that a high growth rate can be maintained. First, Cali's fast-growing direct to consumer/contractor business is highly profitable and continues to grow repeat professional customers. In fact, today 47% of contractor/professional sales are repeat orders up from 28% in 2017, according to a statement by Victoria.
One detail that Cali insists upon: the price to the consumer is the same no matter where she buys.
"Our focus is on the consumer high top of funnel early in her search process," Jacobs said. "If we can meet her early and give her enough information, she can transact business where it's most helpful to her: at a home center, retailer, or direct to consumer. She will transact where she's most comfortable; we're fine with that as long as it's a Cali product."
That branding allows Cali to take an aggressive approach to digital marketing. "Flooring is an investment for the home," Jackson said. "The customer journey starts at the top of the funnel with Google, Pinterest or Houzz and Cali wants to educate the consumer so that she can make the purchase in whatever channel she is comfortable."
With the direct-to-consumer model, that consumer is often relying on a friend or family member to install the flooring. "When we find a consumer who doesn't have that help, it's a natural transition to refer her to one of our retailers in the marketplace," he added.
Cali lifestyle brand and sustainability-themed product portfolio resonates in particular with millennials, the largest U.S. demographic, now entering their peak home-buying years—38% of home sales in 2019 were to millennials, according to the National Association of Realtors. The business's brand and genuine customer care appeals to this large group of customers as evidenced by a Net Promotor Score of 8—higher than many well-known brands, including Amazon, Starbucks, Netflix, and Sony, according to Customer Guru, a tool that tracks customer satisfaction. Over half (51.9%) of Cali's revenues are in the fast-growing category of luxury vinyl plank and tile, with the balance consisting of engineered hardwoods, composite decking, and other items.
"The lifestyle we can create here is endless," Jackson said.