FCI introduces FCI On the Floor, a new podcast hosted by FCI Managing Editor Beth Miller that will cover topics of interest to the installation community. 
"I will be hosting different industry pros (that's you!) to learn more about your flooring journey, discuss installation tips, learn more about tools and technology and talk about what's going on in the world of training and education," Miller said. "There will be opportunities for guest hosts, so if you have ideas, please shoot me a note!"
Kicking off the first episode is Erika Riecker, director of HR systems and operations with Ecore. Erika served in the Marine Corps prior to joining the Ecore team. Following her service, she signed up for college and graduated with a bachelor's degree in business and, like so many of us, fell into a career in the flooring industry. She shares her military experience, her extensive career with Ecore and how her son is keeping with the family's military legacy.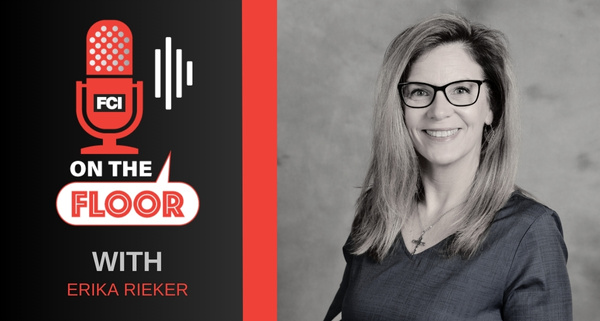 To suggest a topic for FCI On the Floor, email Beth Miller at millerbe@bnpmedia.com.