With production facilities in Asia and the United States, CFL Flooring is catering to a variety of market needs. The manufacturer of SPC and hybrid flooring manufacturer is once again making major investments in its U.S. to help growing market demand. We connected with Barron Frith, president of CFL Flooring North America, about CFL's initiatives in the resilient space. Frith is also the current secretary and treasurer of the Resilient Floor Covering Institute (RFCI) and has recently been named RFCI vice chair for 2024.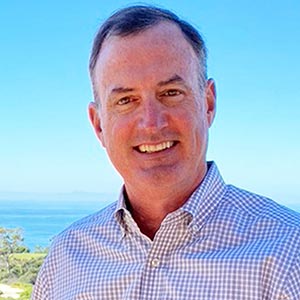 FLOOR Trends & Installation: What's your outlook for the remainder of 2023? 
Frith: The outlook for 2023 shows promising signs of growth in the second half of 2023. The resilient category as a whole has faced challenges in the earlier part of the year, but there are indications that the market is poised for a rebound. In particular, CFL Flooring has placed a strong emphasis on sustainability, which has become a key focus for our company. We recognize the growing demand for eco-friendly flooring solutions, and we have taken proactive steps to meet this need. 

FLOOR: Tell us about your recent innovations.
Frith: We are proud to announce the launch of several new products and initiatives that align with sustainability principles. For example, we just recently launched our brand-new Tenacity Eco-Composite Flooring. A huge step towards a more sustainable flooring industry, Tenacity Eco-Composite Flooring is made up of up to 89% post-consumer recycled waste, with a recycled core that is made from 100% post-consumer recycled materials. Our commitment to sustainability extends beyond just the materials we use—all of Tenacity Eco-Composite Flooring either feature a pre-attached Net Plus Backings made of recycled plastic bottles, with 500 square feet of backing equaling 550 recycled bottles, or pre-attached cork backings saving up to 15 kg of plastic versus traditional flooring underlays. But it's not just a homerun for the environment, Tenacity Eco-Composite Flooring ultra-stable composition makes it resistant to scratches, stains, and wear and tear, all while being 100% PVC free. Of course, 100% waterproof, our engineered mineral floors also shine through their aesthetic appeal. Perfect for busy households and large commercial installations. 
Another initiative we launched last year is the awarding-winning Be-Lite Technology. Be-Lite is a thermoforming technology for SPC panels that, depending on the panel's thickness, uses up to 20% less raw materials during the panel core manufacturing process. The resulting lighter SPC panels maintain optimum performance reducing a panel's total manufacturing raw material costs as well as decreasing transport costs significantly. Be-Lite allows us to annually save up to 28,775 metric tons of raw materials, ship 1308 containers less a year which is the equivalent to reducing our carbon footprint by 1,112 metric tons of CO2! There are no extra offcuts with this process and the offcuts that exists are 100% re-used. So, there is no waste with this new technology and up to 25% of the material is pre-consumer recycled content. Be-Lite is available on our popular FirmFit Silent and Novocore Q acoustic rigid core lines. 
We have also made a conscious effort to offer more lines with pre-attached cork backings. Cork backings allow us to save up to 33 pounds of plastic per 1000 sq. ft. compared to standard industry backings. 
These new products and initiatives demonstrate our commitment to providing flooring options that are not only visually appealing and durable but also environmentally conscious. We have invested in research and development to introduce innovative materials and manufacturing processes that minimize our environmental footprint while maintaining the high quality that CFL Flooring is known for.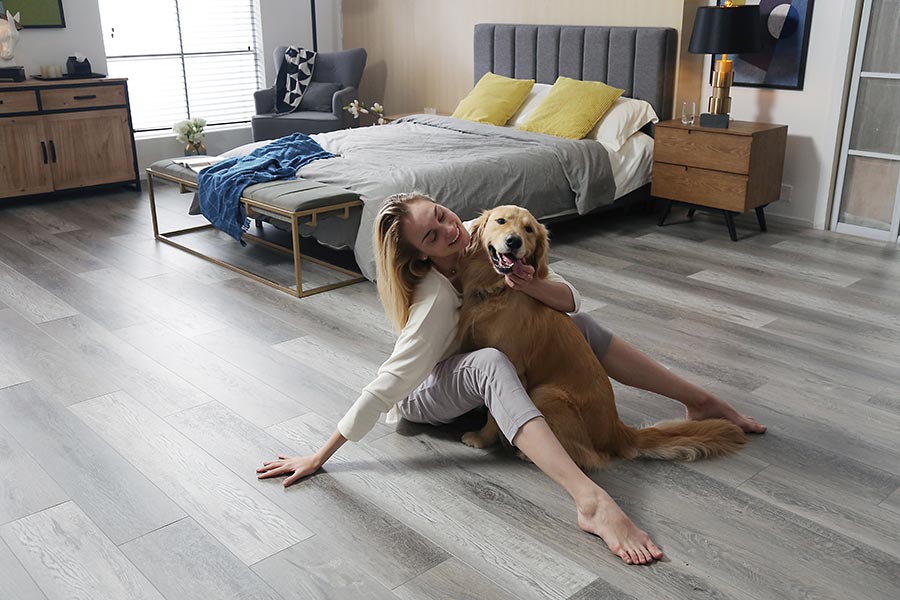 FLOOR: You're on the board of RFCI. What are some priorities for the organization this year? 
Frith: This spring, board members met to establish and review focused initiatives for each of its committees for 2023:
Technical Services
Recycling and Sustainability
Legal and Regulatory Counsel
Marketing
Multi-Layer Resilient advisory 
Each of these committees are the backbone of the organization and help drive and shape the important work for RFCI and the industry. For example, the group reviewed the results of market research gathered by the Shelton Group through the "Beautifully Responsible" campaign that promotes this flooring category as a whole to consumers. Other initiatives discussed included how to extend the Assure Certification notoriety as the new comprehensive standard for resilient flooring when it comes to having a holistic view of products' for not only indoor air quality but also overall performance and sustainability. The group also brainstormed on new ways to address sustainability and how we are making new advancements as an industry to improve the environment and reducing harm to the climate. 

FLOOR: What should our readers know about the current state of imports, supply chain, and your U.S. manufacturing expansion?
Frith: In terms of China imports, there has been a growing emphasis on domestic manufacturing in recent years due to various factors such as supply chain disruptions, trade tensions, and increasing transportation costs. CFL Flooring has recognized this trend and has strategically expanded its manufacturing capacity both in the United States and Vietnam. Our expansion in Georgia is progressing well, with the aim of meeting the increasing demand for our flooring solutions Made in America for America. The CFL Factory's expansion in the U.S. allows us to focus on service, shorter lead times, and stock availability in Calhoun, Georgia. By having production facilities in both Asia and the U.S., we are able to cater to different market needs, offering cost-effective options through Asian factories and localized manufacturing advantages through our U.S. operations.