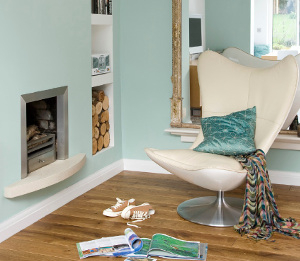 South Mountain Hardwood Flooring has introduced The Nordic Frontier Collection to market.
Produced in The Netherlands, this  3/4" hardwood flooring collection is offered in longer length, complete European formats with widths of 4-3/8", 5-1/8", 6" and 7".
"We have debuted this collection at our Surfaces exhibit," stated John Salvador, vice president of South Mountain. "All products of Nordic Frontier have a beautiful overall appearance; consisting of a surface finish which enhances the look and feel of real wood. Like all of our product ranges, Nordic Frontier is surprisingly affordable, offering our customers the opportunity to make solid profits selling it to their clientele. It is of the highest quality, as well."