Residential Flooring
Shows and Events for Flooring
Events & Conventions
Flooring America Turns Convention into 'ConneXtion'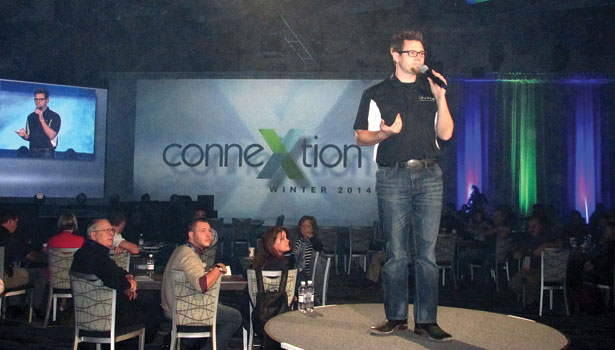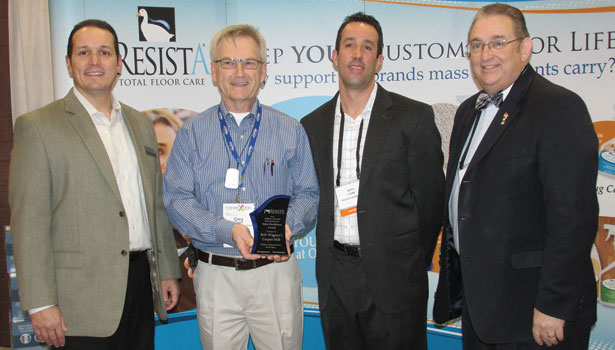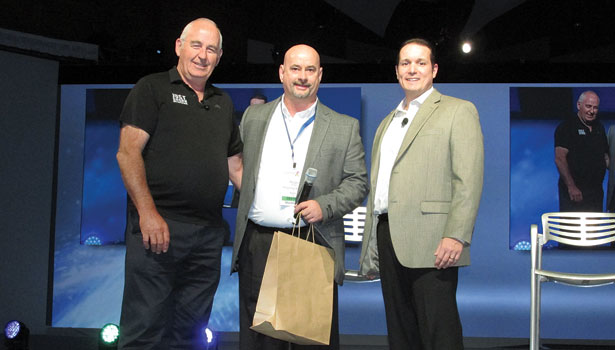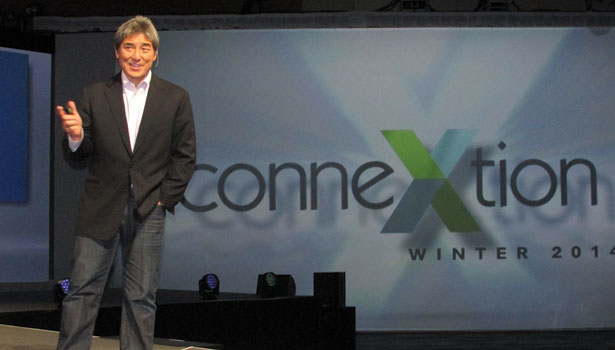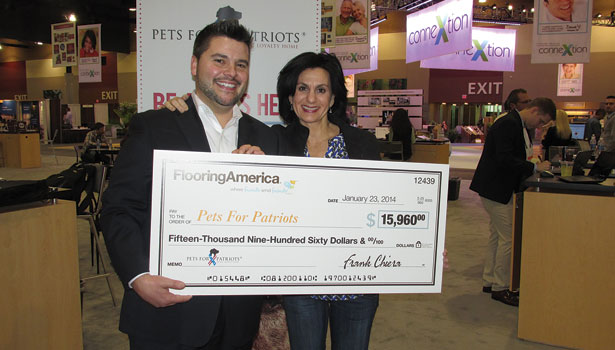 Keith Spano, president of Flooring America, said conventions take place in every industry and all levels and generally speaking they are generic affairs—generic businesspeople, suits and strangers getting together once or twice a year. "But we at Flooring America/Floor Canada (FA/FC) are not strangers, and we're certainly not generic. That's what differentiates us over others, so welcome to ConneXtion."
ConneXtion he said is "what unites us all and our success as a co-op—we're connected to each other, we're connected to our suppliers, we're connected to our employees, we're connected to our customers, and we're connected to our local communities. That's what ConneXtion is all about."
At the group's winter meeting, he explained another important aspect of ConneXtion: "Today's customer is smarter than ever, and if her floor turns out better than she thought, not only will it make her happy, it will make her want to tell others."
Frank Chiera, vice president of marketing and advertising for FA/FC, added, "We want to make sure we are doing everything we can to surpass the customer's expectations."
By doing this, Spano said the group can achieve its mission of being "the most recommended flooring store in the country."
Jim Duff, president of Flooring Canada, urged members to think about all the ways in which they connect to people—from their employees to their customers to their communities, and to the co-op. "Connecting at all levels is the price of success, and as leaders you have a responsibility to guide your people and business to their full potential. And we are here to help you. That's what ConneXtion is all about."
Chiera said the group, which saw more than 500 dealers attend the winter meeting in Phoenix despite many of them having to brave horrible winter storms across the Midwest and Northeast, gets the concept of being connected. As an example, he pointed to the company's FAST program, a comprehensive marketing strategy that helps members connect with consumers using the latest technology and social media platforms. "This is a totally optional program yet 75% of our members have signed on within its first year. You understand the importance of social media and the power of being connected to today's and tomorrow's consumers."
Why is FA/FC putting such an emphasis on social media and marketing to customers this way? Spano pointed to a few statistics from 2013: 52% of all retailers found a customer through Facebook, 43% through LinkedIn, 55% of retailers worldwide increased their digital marketing budgets and, perhaps most important, at 89%, customer testimonials have the highest effectiveness rating for content marketing.
Chiera said these numbers are only going to be more important as the next generation of shoppers, the millennials, take over. In fact, it is projected by 2017 millennials will overtake the Baby Boomers in purchasing power.
It is for these reasons why he said the company collected 4,000 customer reviews during its cross-country mobile tour to member stores last year. "This year we want to hit 10,000 because last year we collected over 200 hours of customer videos and created over 250 videos on our YouTube channel. This is helping us reach a new audience and is all part of our message: 'Where friend send friends.'"
He said people, especially millennials are visual learners and at FA/FC we're constantly refreshing our graphics and our promotions to leverage these customer reviews. Social media is the key to driving our business and we are dedicated to making it a more important part of our—and your—arsenal in 2014 and beyond."
One of the new areas the co-op is focused on is Houzz, noting it is the new Pinterest but that it is more designer oriented.
Arlo Rice of The Flooring Pro's in Charlotte, N.C., said, his company joined the FAST program when it first came out "and it has been a great experience." He cited a major job he was able to obtain through the program and Houzz. "And all for very little expense. All we have to do is post pictures and Floor America does a great job on the back end."
Helping members get an even better picture of how to connect with customers was a keynote presentation by Guy Kawasaki, known by many as the "evangelist" of Apple Computers, and now an advisor to Motorola to create a Google+ mobile device community.
He told the packed audience it is all about enchanting customers in everything you do. "The art of changing hearts, minds and action is enchantment." With that he gave the group 10 key points on how to successfully enchant customers in an ethical, positive manner. And it even included enchanting your employees to keep them engaged and feeling a part of something bigger, something special. "Likeability, trustworthiness, quality, these are the essentials."
Howard Brodsky, chairman, co-founder and co-CEO of CCA Global Partners, FA/FC's parent company, said he is "really impressed with what the group is doing—especially the concept of 'Where friends send friends.' That's really hits home. And the idea of being the most recommended store is very ahead of the pack."
He told the crowd, the management team at FA/FC is "outsmarting people, they are outthinking others and are ahead of the game."
Rik Bennet, CCA's co-CEO, added the marketing program the FA/FC management team has created "is the best there is and we are very proud of the direction they are taking this group."
Howie Stein, owner of Eddy's Flooring America in Worcester, Mass., agreed with Brodsky's and Bennet's assessments. "These guys (Spano, Chiera, et al) are moving the market. This team is so dynamic and have really helped Flooring America find its own face. They are here more than just to help, they are really doing a phenomenal job in making things happen."
He pointed to the formation of the 30 Under 30 committee, which is a group of members under 30 who are helping the group better understand tomorrow's customers so they can implement new programs to reach this key demographic. "This is where things are moving to and they understand it. It's truly great to see what they have done and continue to do to breathe life into the group."
Spano said, "It's all about relationships and we like nothing more than to help our members succeed. And it's really nice to see it's helping and working."
As he told the group, "What if one morning we had to go it alone—if the people we needed weren't there? What would it cost us not to have one another? We are all connected. Would you be better off if you went out alone? Our collective experience in this room is over 7,000 years. You are surrounded by premier entrepreneurs, and we are stronger as a group. But you still have to make it personal, so be a participant, be active."
Tim Simmons of All of State in Albuquerque, N.M, summed it best when he said he came to convention to "connect with other members and bring back ideas to my store. I can talk about things here I can't anyplace else. Being part of a pack is certainly better than being a lone sheep."


I want to hear from you. Tell me how we can improve.