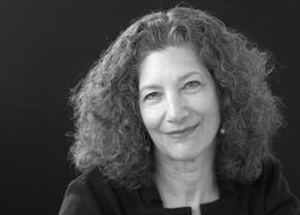 Joan Blumenfeld, interior designer, will present the Can Good Design Make You Healthier? session at NeoCon East.
NeoCon East, the East Coast design exposition and conference for commercial interiors, will be held Oct. 29-30 at the Baltimore Convention Center. In addition to showcasing top trends and products for vertical markets including office, government, healthcare, hospitality, retail, and education, the show offers an educational program for design professionals seeking continuing education.
Headlined by keynote presenters Irena Savakova and Shashi Caan, the two-day lineup is packed full of fresh content and features over 40 CEUs presented by top interior designers, architects, landscape designers, workplace specialists and exhibiting companies across twelve educational tracks. This year's seminar program emphasizes the show's overarching theme, "New Solutions for New Spaces," as it examines everything from collaborative work spaces to social living rooms to healthy environments. The range of seminars offers attendees the opportunity for networking and professional development and provides the tangible learning skills needed to excel in today's industry.
"Our conference programming this year offers tremendous educational value from start to finish. In addition to our keynotes, we have added two fantastic morning presentations in the theater that will conclude at the start of each day's show," said Monica DeBartolo, director of programming. IIDA's Opening Day Breaking Boundaries breakfast will feature speaker Helen Marriage, co-founder of London-based Artichoke and producer of urban spectacle, celebration and disruption. Proceeds from the breakfast benefit "Health Care for the Homeless." The following day, Kevin Salwen, journalist and author will presents findings and case studies from the recent BIFMA and IIDA workplace study that explore how the smartest players in corporate America are parlaying their work spaces into a competitive advantage.
For more information on NeoCon East and a full listing of seminars and exhibitors, visit neoconeast.com