Floor Coverings
Hardwood Flooring
Specialty Flooring
Commercial Flooring
Differentiating Yourself with 'Specialty' Flooring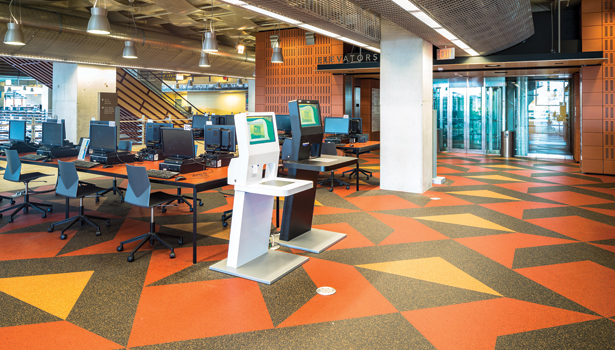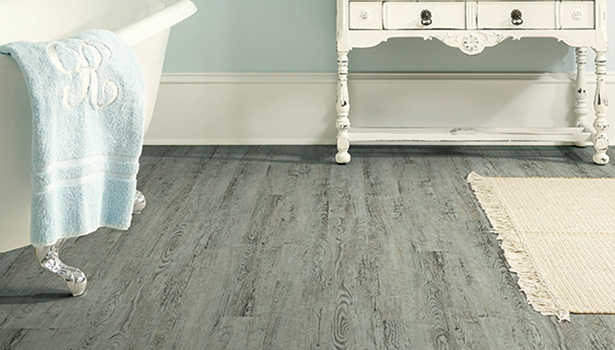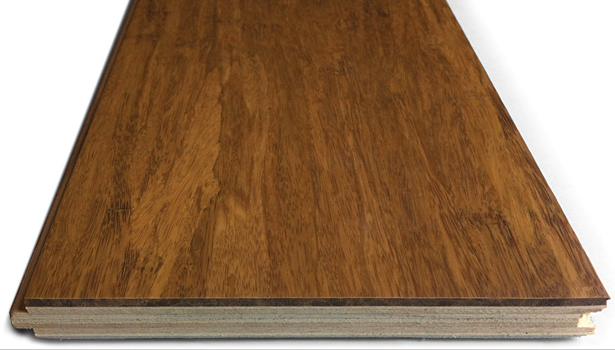 The largest share of the flooring market is obviously taken up by tried-and-true mainstream
products
:
Carpet
,
resilient
,
hardwood
,
tile
and
laminate
. While these may be the focus of most retailers' and contractors' selling efforts, they are far from the only products available on the market. Those looking to differentiate their store might also consider some of the "alternative," "niche" or "
specialty
" flooring such as cork, bamboo, rubber and hybrid products.
The following is a look at what is considered to be the more popular specialty types and the ones that are the easiest for dealers, designers and contractors to offer their everyday customers.

Cork and Bamboo
According to Gary Keeble Jr., USFloors' product and marketing manager, cork flooring offers many benefits including sustainability and sound absorption, and part of the manufacturer's job is to ensure retail salespeople know how to sell these benefits. "This past summer and into the fall we took our entire sales force over to Portugal for training on cork (Editor's note: Portugal is the world's largest producer of cork). We've also developed a cork certification program that our retail partners can take to certify their store as a certified natural cork dealer and their salespeople as certified natural cork specialists."
The training comprises three modules—1) The origin of cork, including how it is sustainably harvested from the bark of the cork oak tree; 2) USFloors' portfolio of products, and 3) A selling module demonstrating the ways cork can augment "various rooms and various consumer lifestyles."
To date, 800 retail locations and close to 3,000 retail salespeople have been certified, he said.
Keeble stated this type of push for retail sales training is essential for selling cork. "The biggest obstacle is the retail salesperson who may have an interest in selling cork but doesn't have the comfort level. A lot of the TV home design programs now show stunning makeovers with cork floors, and it almost seems as though consumers are getting more exposure to cork flooring than the retailer. When retail salespeople aren't comfortable with the product category or has misinformation, they will steer the consumer to a different product."
Introducing differentiated products in the LVT category has also helped USFloors get retailers more interested in cork. "It's opening more doors for us, and gives us the opportunity to get additional sample placement and penetration. Bamboo these days feels almost like a necessary category for retailers to have, but cork hasn't risen to that level yet. It still has tremendous untapped potential."
Tim Tompkins, commercial marketing director for Amorim Flooring North America, said digital printing technology is allowing for a wider range of looks and has boosted the market potential for cork. "Our digital capabilities are driving market penetration for us both residential and commercially. 2014 was excellent for us, and we are already quoting several projects over 250,000 square feet per job."
Cork is expanding in other ways, he noted. It's gotten longer (up to 6 feet) and wider (up to 9 inches). Additionally, the product provides "long-term durability, beauty and warmth, plus it is sound-deadening and [good for the environment]."
Tompkins noted the best way for a retailer to sell cork is to make enough room for it in the store to create a lasting impression. "The larger the floor that's put down in the showroom, the more rooms you will sell in the home."
For bamboo flooring, one of the selling points is the sustainability of the woody grass plant. However, according to Teragren's marketing director, Caitlyn Kari, the company is trying to get people to think of its product as more of a hardwood than an alternative floor covering. "We have been ranked No. 1 for both our solid and engineered hardwood flooring by Consumer Reports, and it's a scenario where we compete."
She said the Teragren's strand-woven engineered bamboo products offer extreme durability at "160 times harder than oak on the Janka hardness scale, and our traditional bamboo is 40 times harder."
Despite the durability, retailers also need to understand the technical limitations so as not to overpromise a floor's abilities.
"Helping to make a good product selection for the consumer really comes down to where it's going to be installed," Kari explained. "Whether it's going to be nailed, glued or floated, make sure it performs the way she wants it to. For example, if a customer is looking at a floating installation but has large rooms and doesn't want any transitions, that's just not going to be possible with this installation method, which needs transitions between rooms."
Retail sales training is essential, especially among new salespeople, she added. "For those who are comfortable with the product, not much has changed. But training is incredibly important for getting new retailers up and running, especially when they're working against perceptions of issues in installation or moisture/climate problems. It comes down to doing the proper brand training, and rebuilding that space in the bamboo category."

Rubber and More
Lori Dowling, Ecore Commercial Flooring's president, said the company's ECOsurfaces recycled rubber line for commercial applications is "a beautiful, versatile and durable flooring collection that absorbs energy, vibration and noise. The innovative line features 78 patterns, 29 of which are new. Many of these new color patterns are very bright, which gives the line a completely new energy."
The four core product collections are ECOsurfaces Classic, available in rolls, tiles, interlocking tiles and in several thicknesses; ECOrx for retail, pharmaceutical, banking and hospitality environments via a standard thickness, fusion-bonded floor offered in rolls and interlocking tiles; ECOfit, a fusion-bonded product with "dynamic energy return" for health and fitness settings, available in rolls and interlocking tiles; and ECOmax, a square, beveled, footed tile offered in two thicknesses and aimed for use in weight rooms and rooftop patios.
One selling feature new to ECOsurfaces is a reformatted architectural folder. "It features the four core product options, followed by the extensive spread of color patterns. The process of choosing a solution first and then a color pattern is completely new for us and something many of our customers have requested," Dowling stated.
Roppe's latest specialty flooring product is Ready Tile, an interlocking 18-inch, ¼-inch-thick multi-color chip tile designed for light commercial and residential applications such as garage/shop areas, home gyms and daycare facilities.
The collection was designed with the DIY customer in mind, said Deanna Brickner, Roppe's marketing coordinator. "Packaging was designed so it is easy to carry and will cover approximately 14½-sq.-ft per carton. This is a perfect size for installing under the workbench in a shop, garage or even in the laundry/utility room or potting station. The interlocking design doesn't require glue so it can easily be removed and relocated as desired."
Though it as designed to be easy for the DIYer, for end users looking to use the product in larger spaces retailers are wise to offer their professional installation services to ensure a happy customer.
She added the product is a great add-on sale to more traditional products like hardwood, carpet and LVT. "The Ready Tile product is considered a specialty product and doesn't really compete with these other product lines as it mainly provides a solution to a consumer looking to gain comfort underfoot that cannot be gained otherwise. This product comes with its own display, one carton to set the display on and 10 cartons to fill the unit. The product is attractive, easy to install and maintain while appealing to [specialty] retail customers."
John Aten, Regupol America's vice president of sales, said the company's latest product for fitness, health clubs and indoor recreation areas is Aktiv. "This dense resilient surface allows for maximum comfort underfoot and is able to absorb shock from training impact. The surface is slip- and wear-resistant. Aktiv is made of 100% post-consumer tires and post-industrial EPDM rubber, meaning it can qualify a facility for LEED credits."
He said the collection is suited for "a specifier [or designer] looking for a product that can be customized by color, measurement and marketing logos/text. Aktiv can also be sold to someone seeking a fitness surface which can outlast high-traffic areas such as in a health club."
While LVT is no longer considered a specialty flooring material, Beaulieu America is marketing its new hard surface product as an "engineered waterproof flooring." In partnership with USFloors, Beaulieu's Bliss COREtec One flooring features a 12mil PVC wearlayer, 1.5mm luxury vinyl top layer and a waterproof COREtec extruded core.
Stan Bouckaert, hard surfaces director, stated, "Bliss COREtec One features high-density construction and superior dimensional stability, along with an angle/tap glueless locking installation system. It is offered in 6 x 48-inch planks in 12 colors. Available accessories include Bliss Acoustical Underlayment and coordinating trims."
The underlayment is designed to provide sound absorption, additional comfort underfoot and antimicrobial protection, in 100-sq.-ft. rolls. The 72-inch trims include a T-mold, reducer, baby threshold, stair nose and quarter round.


I want to hear from you. Tell me how we can improve.