Millennials are more than just a buzzword, they are a group of young adults that have proven to be a force to be reckoned with. They are entrepreneurs, innovators, change agents and thought provokers. Luckily for our industry, millennials are leading us into the future of flooring. From captivating content creation and product design, to getting down to the nitty-gritty with data science and skillful installation, the future of the flooring industry is bright with these rising stars on board.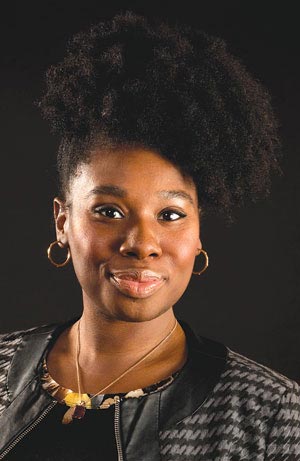 Keesha Hargis, Director of Marketing and Communications, Flooring America/Flooring Canada
"At heart I am truly a lover of beauty and fashion. The flooring industry is a beautiful place to work and as Keith [Spano] always says, fashion starts with the floor."
Keesha Hargis is one of several millennials bringing a fresh take to the age-old flooring industry. As director of marketing and communications for Flooring America/Flooring Canada, she handles everything from social media strategies and management for three divisions to event planning, public relations and working with the team to plan internal communications to members.
As someone who is on the millennial cusp, Hargis has a unique vantage point and perspective. "I ride that line between my generation and the one that came before me, which enables me to understand the point of view of many. I pride myself on delivering fresh ideas around how we communicate and what elements we bring to our events. I'm always looking for new and interesting things we can implement to keep our members ahead of the pack and to contribute to our team's out of the box thinking."
Fifteen years ago when Hargis joined Flooring America/Flooring Canada, social media was an example of a new and interesting thing being presented to the buying group. Ultimately much more than the passing fad many thought it would be, Hargis, along with the Flooring America/Flooring Canada team, are leading members in learning the value of social media  platforms for business, and digitally, they have helped members stay on top of their game when it comes to how they are represented and what they are delivering to the consumer online.
"The flooring industry can skew toward very traditional and tends to do things the way they've always been done with few exceptions," said Hargis. "[Millennials will] hopefully breathe new life, energy and innovation encouraging more to explore this industry. We understand the need to communicate with consumers in new, fresh ways."
Hargis also believes that millennials bring balance to the workplace, understanding the need to work hard but to also allow time for fun and bonding, resulting in a happier, healthier workplace. One way that the Flooring America/Flooring Canada team brings fun into the workplace is through the Big Brothers, Big Sisters Program, where every other Monday, Littles meet with their Bigs in the buying group's office for one-on-one time. "The office atmosphere is electric when the kids are buzzing around. Working for a company with heart really matters to me and to many millennials."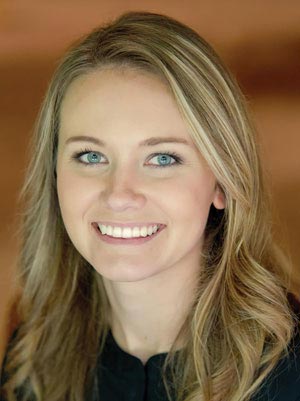 Taylor Martin, Digital Content Coordinator, Mohawk Group
"Millennials are such active users of technology that I believe this value will influence the creation of more unique digital platforms in the future that will enhance the communications and marketing initiatives of the greater flooring industry, increasing our opportunities to connect with wider audiences."
Taylor Martin's family has an extensive background in flooring. Her mother, Freida Staten, has been in the industry for more than 25 years and serves as the vice president of marketing and communications at the World Floor Covering Association, and her father, Marty Staten, has worked in sales, extrusion and plant management for many years. But it doesn't stop there. Her grandparents also either work or have worked in the flooring industry for some time as well. Her grandfather currently owns a flooring company that applies backing to products and Martin has childhood memories of her grandmother working at a small carpet mill as a creeler.
"Throughout my life, I grew up watching my parents set a strong example of hard work for me. I certainly carry that value with me. As a millennial, I am passionate and dedicated and will work hard to help our industry and our business grow and prosper for many years to come."
Applying her passion for marketing, communication and events, Martin continues her family's legacy in the flooring industry as content marketing coordinator at Mohawk Group.
"I enjoy creating unique and inspiring ideas, which tell a story that relates with people. Additionally, I love meeting new people," said Martin. "My role with Mohawk allows me to build upon our brand identity and online presence through creation and dissemination of engaging multimedia content. I work with our team on developing new content strategies that will connect with the industry to ensure we are continuously growing our online following."
While at Mohawk, Martin has also been instrumental in developing a strategy that will attract the interest of younger generations like herself to flooring industry jobs.
"We envisioned a strategy that would encourage new and potential hires to be a difference maker," says Martin. "Mohawk does a lot for the communities where we work, live and play, and certainly for the environment, and our recruitment strategy invites new talent to be part of our 'believe in better' story as they grow in their career."
Working with Mohawk, Martin has had the opportunity to be a part of numerous initiatives that give back both internally and in the community, including internal "Pink Outs" and 3-Day events with Susan G. Komen, which Martin is especially passionate about since her grandmother is a breast cancer survivor. "It is an emotional and motivating experience seeing all the good being done through monetary donations and genuine awareness activities by corporate partners like Mohawk."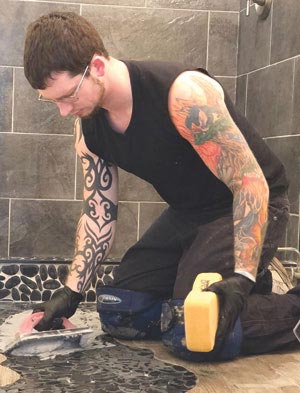 Brandon Patterson, Owner, Patterson Homes and Flooring
"Installation of flooring also has some other trade work incorporated into it…I am now able to not only improve the visual and physical quality of one's home with a flooring remodel, but can build somebody the home of their dreams from scratch."
Brandon Patterson has always had the entrepreneurial spirit, but was never quite sure what to do with it. Drafting plans for three different business, all unrelated to flooring, Patterson brainstormed several opportunities that would allow him to work for himself. While he waited for the right business and plan to come to fruition, a family member who worked for a flooring distribution company connected him Roderick VanBuren at Premier Floors and Home Improvements, to bring in extra income for the time being. 
"In learning flooring, I was able to see it could become a true business rather than just another job, and on top of that it was fun," said Patterson. With that, VanBuren became Patterson's mentor who trained him on how to make a living as a business owner in the flooring industry.
"My mentorship from a certified professional is a huge part of my success in this industry," says Patterson. "Learning from someone with extensive knowledge of the trade with the certification background showed me there is a lot more to flooring than just installation. In having a mentor, I was being trained from day one how to be a successful professional so I could eventually start my own company, rather than be an employee. With his past knowledge, and me being younger at the time, I was able to spend most of my time practicing techniques and building myself up so I could thrive much sooner as opposed to learning these skills later on in life."
To Patterson, certification is a representation of passion and dedication to the industry. It keeps him focused on setting a higher standard for himself, which in the end benefits his customers and projects.
Something else that's benefitting his customer's and projects is his social nature. From in-person relationships to social media platforms, Patterson enjoys connecting with current and potential customers through communication.
"When meeting with customers for the first time, sometimes during and after installs, I'm speaking to the customer not only about the job itself but also about other things," he says. "They'll talk to me about ideas they have for decoration, or past vacations they've taken, a variety of things. This does slow the job slightly but it also allows me to form a connection other than customer/contractor, which in turn builds a professional relationship that lasts and also leads to more enthusiastic referrals as well as continued returning business."
Patterson says this extra communication makes customers feel more confident and less nervous about the flooring industry as a whole. Also adding to that level of comfort is his transparency on social media. Patterson often takes to Facebook to post updates and photos of jobs he's been working on for people to see the work his company does. "People who are part of my pages can see and share my post or updates for others to see which has helped spread my company's name at no expense."
And in true millennial fashion, Patterson is leveraging social media's marketing and advertising capabilities to further promote himself and his business. "If I want to run a special, or reach a bigger audience, I can spend a small amount of money to reach thousands of people over a few weeks, as opposed to TV or radio advertising which cost hundreds of dollars for just a few seconds of air time."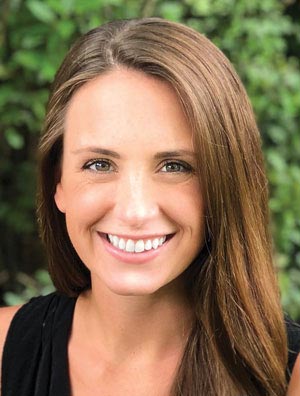 Ellie Priester, Director of Marketing, Teknoflor
"Millennials get a bad rap — and sometimes for good reason, I get it — but overall, I think we bring a sense of pride to our work, enthusiasm and unmatched positivity for endless opportunities."
Our future is digital, and Ellie Priester, director of marketing for Teknoflor, is leading the brand through the digital space expertly. "We are focusing a lot of our more creative efforts on website and social media curation, digital advertising, social media promotion, etc.," said Priester. "I'm obsessed with print everything—books, magazines, etc., but at the end of the day, I am influenced by digital exploration and creativity, and I believe that our customers are too."
On any given day, Priester can be found designing the brand's website, running product sales trends reports, creating new graphics and branding material, or even helping to build a Habitat for Humanity home alongside her HMTX coworkers. "I am always on my toes and I think that's the secret to truly understanding your brand as a living organism. To lead corporate marketing and brand strategies, you have to understand what makes your company tick and thrive, as if it was a person—and I do that by immersing myself in anything and everything possible."
Coming into the flooring industry five years ago, Priester brought with her an innate understanding of social media, as it is something that she grew up using. "Because of social media and technology advances in general, our generation has been exposed to so much more at such a fast pace that we have more insight [and] experience than one might think."
From a marketing and branding perspective, Priester has taken her early exposure to brand messaging and marketing strategy and turned it into a baseline for ideas and influence that can be applied to the flooring industry of today and tomorrow.
"It's amazing to see how much the industry changes, and how much it doesn't, from year to year," she said. "Being able to see it at a 30,000 ft view and look 10, 20, 30 years down the road knowing we can make changes today that will impact the industry's future, and our future, is so powerful."
Planning for the future of the flooring industry starts today, says Priester. "I think that if we take ownership in what we are doing today and speak up on our ideas, knowing that we will be the ones to reap the benefits and see it come to life while we're still working, we can direct the trajectory for this industry's future in a really positive way."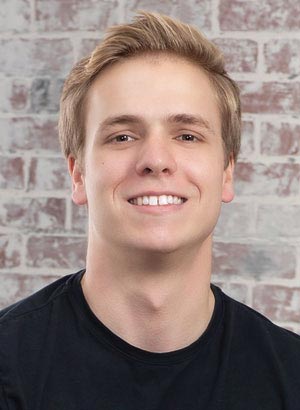 Jack Mitchell, Social Media Coordinator, Residential, Mohawk
"With any millennial or new entry welcomed into the workplace, there's always an opportunity to learn and thrive in an environment."
Jack Mitchell is a newcomer to Mohawk, but in the few months he's been with the company, he has impressed the marketing team with his compelling social media copy, strategic thinking and drive to enhance Mohawk's key digital platforms including Facebook, Twitter, Pinterest, Instagram, LinkedIn and YouTube.
"Between creating content, writing copy and choosing the proper platforms, there's a lot more that goes into it than I thought," said Mitchell. "I came into the job with knowledge of target segments across the platforms, but I've never been exposed to this level of engagement and reach from such a large company."
Getting his footing quickly, Mitchell's curiosity to learn and desire to thrive have led to him offering a fresh perspective to Mohawk's social and digital efforts. Leading in the implementation of a hashtag strategy across the company's Mohawk, Karastan and Pergo brands on Twitter and Instagram platforms, Mitchell has had a hand in creating the strategy that is designed to enhance the company's posts and give them exposure in target segments that they were not reaching.
"So people that search for those hashtags, that search for home, that search for interiors, that search for home décor, are now also finding our content. So they can see our floors, they see our rugs and our carpet as options for their home."
From a marketing standpoint, the fresh perspective Mitchell brings to the table has further enabled Mohawk to do much more than just sell flooring. Through the power of marketing and brand exposure, the company continues to find success in selling a lifestyle product.
In his job search, finding a company that cares for the community and environment was important for Mitchell, and in Mohawk he has found both of those interests to be ingrained in what the company does and stands for. Working on Mohawk's marketing communications and events team has given him the unique opportunity to further support the company through its cause marketing initiatives, including the Susan G. Komen 3-Day Walk, where the team travels to support seven national walks where money is raised to support breast cancer research.
"It's great to be able to give back and work for a company that provides, in this case, our SmartCushion padding, which is a popular item for walkers to rest on at their mid-day lunch stops."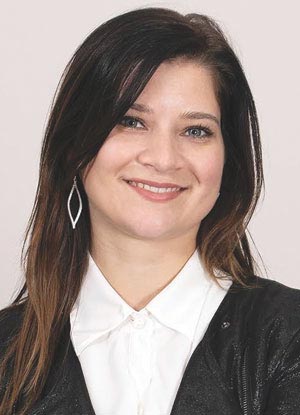 Maud Swalens, Marketing Manager, COREtec
"I think millennials are innovators, entrepreneurs and willing to work at a really fast pace. So I truly believe that all of these qualities can positively impact our flooring industry."
After moving to the U.S. from Brussels, Belgium, Maud Swalens continued her education in marketing through a student exchange program at Dalton State College and then went on to the University of Tennessee at Chattanooga for her master's. Eventually landing a marketing position at USFloors, Swalens was introduced to the flooring industry, which paired well with her love of all things marketing and advertising and even fashion.
"I've always had a love for marketing and advertising," she said. "During my time in college, I worked on different marketing initiatives and participated in multiple internships for local and global companies."
For as long as she can remember, Swalens has had an interest in fashion and design, which she has been able to explore in a unique way within the flooring industry.
"Flooring is kind of the shoes of the room," she explained. "It's the statement piece. If you find the right floor, it's like you find the right outfit for your home. It's the base for your interior design, for your furniture, for the paint on the wall, because it's the thing that you are least likely to change out. So you want it to be perfect. It's obviously part of interior design, but I think it's so close to fashion because it is all about your sense of style."
Swalens joined Shaw in 2015 when the company acquired USFloors, who had launched the COREtec brand in 2012. "The moment I got hired, I immediately felt super welcomed. It was a family environment, which drove me to give my best every day and it still does."
It is in this family-like environment that Swalens feels supported to do all that her role compasses, which includes, but is certainly not limited to, spanning project management, event schedules, marketing initiatives, trade press, trade shows, and training development for the COREtec sales team, as well as consumer marketing efforts that support national advertising plan.
Diving deeper into her role and the company, Swalens is continuing her professional education through Shaw's award-winning leadership training programs. "They are an amazing way to get a better view of the big picture of the enterprise."
Focusing on things like leadership and business development, Swalens is able to learn from the training curriculum as well as from leaders and peers from different departments within the company.
Part of Swalens' role at COREtec includes working with the brand's interns, who she enjoys mentoring and helping to get a better understanding of their goals, passions and vision for the future. Mentorship holds a special place for Swalens, as she credits much of her professional success to great mentors.
"At COREtec, for example, Piet [Dossche] has been a great example of an innovator and an entrepreneur and Kathy Young, who I work for now, is an amazing marketing mastermind and I'm so thankful to be working with them both on the COREtec brand every day. So they're great people to learn from and seeing them mentor me is what makes me help others."
Something else that Dossche, president and CEO of USFloors, has imparted on her is the possibility of lifelong growth, employment and longevity in the industry. "When I first got hired in flooring, Piet told me that once you're in the flooring industry, you're not likely to get out because you get caught up in it. And I feel like after five years, I can see that totally being true because the combination of the people, the products and innovation is just awesome."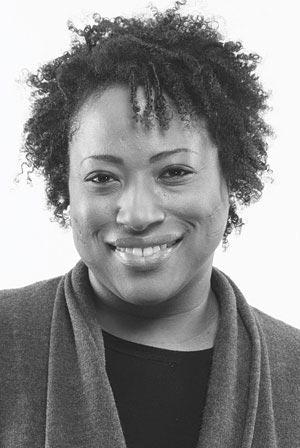 Omoleye Simmons, Senior Designer, Shaw Contract
"I know we tend to be a very digital world and there's lots of opportunities to go to different blogs and explore. But really being focused on taking in more outside of the walls that we work in I think will be very impactful for the future."
Growing up, Omoleye Simmons was the go-to interior designer for her family and friends. With a keen eye for design, they would turn to Simmons for advice on things like curtains, wall colors and rugs. Today as a senior designer in Shaw's Lifestyle Studio, Simmons is the lead designer on many of Shaw Hospitality's award-winning custom collections. Bringing her artistry to all of the products she designs, she creates beautiful custom collections which utilize the company's latest innovations in technology and construction.
Simmons began her professional career in art as a teacher, teaching up to 500 elementary school students a week.
"That age group was very interesting to work with," she says. "They were very open to their art skills and they were very imaginative and what they created, they could just pick something up and it was inspiring to see how they would be so free in their expression and they wouldn't hold back. They weren't creating Picasso's, but they were creating their own little masterpieces and I could see the talent within some of their work from a very young age."
Simmons later moved on to teaching at the high school level, where she was able to continue helping students develop their skills.
With a desire to develop herself more as a designer, Simmons made the decision to advance her education and study knitted woven and printed textiles with a focus on printed textiles in an intense three-year program. 
"During my studies, I participated in design competitions and industry collaborations," said Simmons. "There's a Virginia Jackson Design Competition through ITMA that really focuses on grabbing millennial designers and up-and-coming designers that are in the education of textile design and highlighting their work through competition and showcasing it at a yearly event in High Point, N.C. All of those experiences, I've been able to apply since arriving at Shaw to my area of product development."
Drawing inspiration from art, culture and even design exploration in her own garage, Simmons enjoys the freedom and encouragement from Shaw to explore various avenues of design. That is evident in Shaw Contract's Community collection, which took Simmons and the Shaw Contract design team across the world.
"My favorite collection is the Community collection," said Simmons. We took a journey of research to Morocco, to Marrakesh and to the Atlas Mountains. We travel sometimes to explore a concept before we create anything, to really develop this story. That was an amazing experience. The land, the people, the textiles, it was very impactful to the team that went, to our story and then the design development. I think this concept really challenged me as a designer to really find art methods that expressed the idea the best way, and in the end, it was very organic and open."
Simmons' background in printed textiles has positioned her to be a leader in the innovative technologies Shaw is using to create its next generation of products. 
"We have acquired a new high definition print machine and with my background in print textiles, I was able to offer some guidance from that previous knowledge to pass on to the team and really be a big part of the development of that technology and the first products that we launched on that technology. And, with the Community Collection, we acquired a new machine that really offered some new innovation and I was fortunate enough to be on that development team and really lead how we develop that product and how we develop on that machine."
As product design is ever changing, there is a need for a fresh perspective, and with the most recent education experience and innovative thought that comes with that education, Simmons says millennials, combined with the expertise of previous generations, are a powerful combination.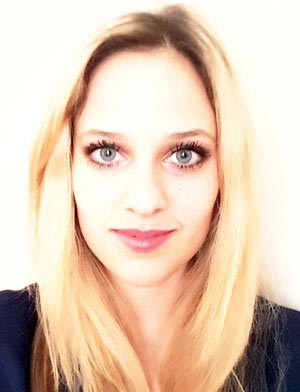 Katrina Ferrier, Data Scientist, Shaw
"It's important for me to work for an ethical company that gives back to the community because it's the right thing to do, and it's also a good indicator, especially when you don't know much about a company that you're coming into. If you see that they're doing a lot of work in the community, there's probably really good people who work there and who care about helping others and helping their community. I found that to be true at Shaw."
As a data scientist at Shaw, Katrina Ferrier is getting to the root of what works well in terms of business, and what doesn't, by using advanced statistical techniques along with computing power and large amounts of data to deliver powerful insights into the business and help solve specific business problems.
Working with Shaw's enterprise advanced analytics team, Ferrier serves in a role much like a consultant, spanning across all areas of the company to help those in need of solving a business issue do so with data-driven solutions when possible. "I'm a support function trying to help other people throughout the company make better and more well-informed decisions that are based on data with a lot of guesswork taken out."
Going beyond the basic reporting of what's currently happening, data science takes things a step further, predicting with high levels of accuracy what's going to happen in the future. Based on that, companies are able to make more informed decisions.
Further contributing to Shaw's growth and decision making maturity, Ferrier's involvement in strategic initiatives incudes collaborating with leaders across IT and some external consultants to identify the gaps within the company's IT organization as a whole and what steps need to be taken going forward with a very large focus on Shaw's data landscape.
Since joining Shaw just one year ago, Ferrier has contributed significantly to the company's growing advanced analytics portfolio by building a model to predict product performance attributes based on physical construction specifications.
What Ferrier enjoys the most about her job at Shaw is the level of collaboration she's able to engage in, while still being able to "geek out" over intricacies and solving technical problems. "I love working with people and I have learned so much just from working with people with different experiences and all of the different business partners. But I also have a nerd streak. I feel like I get to do a little bit of everything and use both aspects of my personality. Going back and forth from that consulting to that technical role helps keep me sharp and keeps me engaged."
One of Ferrier's favorite places to collaborate within the company is in the campus MakerSpace, which is a collaborative workspace designed to drive innovation and is equipped for making things, learning from other people and doing exploratory work. Shaw's MakerSpace includes printers, a laser cutter and a CNC router, among other machines, and it is open to all employees in the company.
Serving on the MakerSpace Steering Team, Ferrier has volunteered to chair the MakerSpace's marketing efforts, with a goal to spread the word about the collaborative workspace across the entire company.