While everyone is holding their breath in anticipation of a softer first half of 2020 from a sales perspective, much of the industry is using this time to ramp up style, innovation and marketing plans for a stronger second half. We connected with industry experts about business and trends in the residential and commercial markets. Here's what they have to say about the coming year.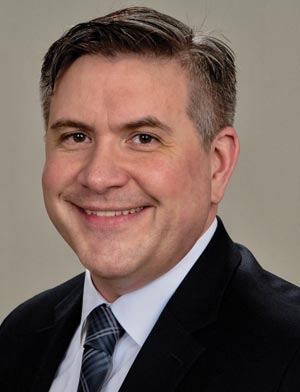 Mark Bischoff, President and CEO, Starnet Commercial Flooring
Early last year, we had a lot of challenges with members with large projects that were being pushed to the third and fourth quarter. Then there was more certainty around it getting pushed to the fourth quarter. The challenge then is the running out of time. If a project schedule says it has to finish the calendar year, and you're counting on that revenue for calendar year—most of our members are on calendar year financials—and it gets pushed and starts to drift, you can't make up the time.
We'll start to hear about people having really strong January and Februarys that were not anticipated, which may be helpful if there is a soft spot in the first part of 2020 in the economy. We do lag—our members will feel financial, economic pain later in the cycle because commercial projects like multifamily will stop on a dime. Because we're last on the project, if it takes 18 months to build a facility, and the economy slows 18 months later, our members are on something they bid years ago. But big commercial projects, once you get concrete in or steel in the air, they go. The other fortunate thing is, especially on a tenant improvement, once it gets good again, they almost immediately pick up smaller projects, quick projects. When people start to feel confident, they're able to deploy and do those projects. They may not be long construction cycle of specified projects, but might be major renovations, such as office buildings and multifamily.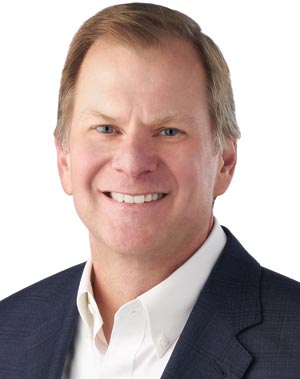 Brian Carson, President & CEO, AHF
Everybody's got to move faster. If you're not moving forward, you're moving backwards. The key to business is to outthink, out-innovate, out-execute, and quite frankly, out-hustle, the rest of the pack. And if you're doing that, you'll find your way. That's true of us. That's true for our retail partners. That's true for our distribution partners.
I try to look at the world from the eyes of the dealer and the distributor. If they can't make money with our products, the relationship will only go so far. They have to grow their businesses and grow profitably, and differentiated merchandising, differentiated products, and differentiated branding enables them to do that. So, you're going to see us put a lot of effort into branding and probably add some brands—and, yes, we're introducing a direct brand into the market and that is different.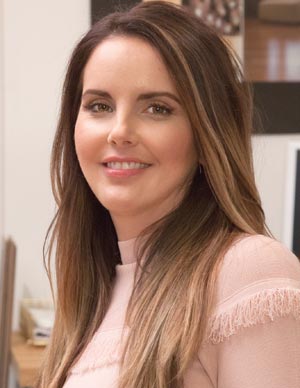 Katie Allen, Director, Design, Trend & Product Management, Lumber Liquidators
We're continuing to see the wide boards—wider and longer. While wide boards have been popular over the last couple of years, the really long boards are starting to show up a lot. Aesthetically, I think it's beautiful, but personally, I'm interested to see if that's something that people can sustain because now you have to ship those boards not just from manufacturer to the retailer but from us to our consumers. Our consumers have to be able to get them home.
The matte finish is continuing to be popular as consumers are kind of on their phones all the time, everything until sleek and digital all the time and the matte floor trend continues to reign supreme as people want to continue to incorporate natural products and create the sense of spa-like sereneness in their homes and things like that. We continue to see the muted color palettes — think sea-salt whites, the natural blondes are still really popular, the natural color of maple. Gray floors have been popular for so long, but we are starting to see a shift back to a mid-tone brown.
I'm starting to see the shifting and softening of distressed flooring—the super distressed kind of rustic feeling where it literally looks like people beat their floors with chains. We're starting to see that soften up and people are really just celebrating the natural grain pattern, which I think is all part of that wellness trend that's so big right now.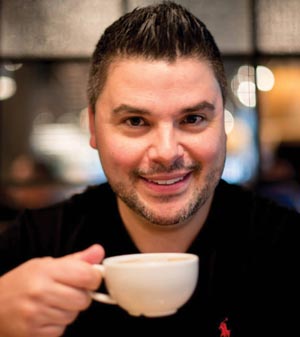 Frank Chiera, Senior Vice President of Marketing and Advertising for Flooring America/Flooring Canada, IDG and the Floor Trader
When it comes to member initiatives for 2020, marketing and milestones are generating the most anticipation. We're going through a major relaunch of web that features text messaging, live scheduling and live chat so that our members are open 24/7, which is what the modern consumer expects. We're hitting a milestone of 20 years as a co-op and as great as it is to look back, we are so much more excited to look ahead at the next 20 years.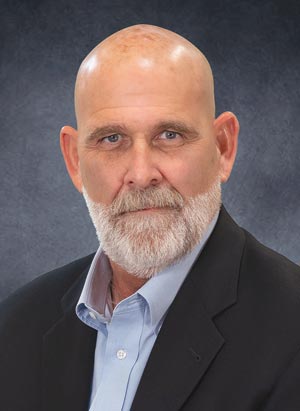 Doug Jackson, President & CEO, Cali
Success to me in 2020 is going to be about how you reach a response from a well-connected shopper. We're seeing all the reports from the holiday season about how many more people bought online and what happened there. How can we as an industry, how can the dealer base, reach and get a response from the well-connected shoppers? And I don't think that is all about price.
As for tariffs, I don't know how much the industry is going to see regression of pricing. Everyone is sitting on a lot of inventory that's priced at 25% tariffs, and it's going to take a while to get that through the funnel. If there's a thought process that instantly price was going to be reduced by 25%, that's really a fallacy. Everyone's sitting on tariffed inventory, everyone wrapped up inventory before tariffs so that they wouldn't have to check the full 25%. We all know that inventory is full—I don't think 2019 is what a lot of folks thought it was going to be. They're going to have to work for that inventory.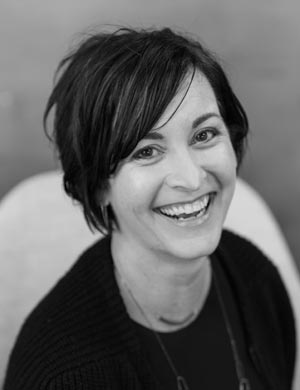 Shannon Cochran, Vice President Creative and Design, Patcraft
Biophilic design will continue to be an important trend in 2020.  Our product development team has recently shifted our perspective when thinking about nature-inspired design. We're starting from the inside-out—an approach to design that connects our inner spaces with our outside world to improve the human experience. We've found that this slight change in point of view has expanded our mindset and encompasses transparency and authenticity, which ultimately leads us to important conversations around process and materiality. It shapes the way we think about biophilic design, color theory, texture and pattern, and also how our physical space plays such an important role in our wellbeing.
Cochran says up next for Patcraft is the launch of Dichroic, a carpet tile collection that features rich colorways that encourage optical depth and aid in the design of warmer, optimistic spaces. Designed to create a new platform for commercial flooring featuring a new option in materiality, Dichroic incorporates the warmth of soft surface and the durability and cleanability of hard surface.
Dichroic utilizes a multilayer, non-woven composite produced from plastic waste to create its felt-like construction and features 75% total recycled content. The collection offers a steady, quiet floor that enhances sound absorption and the quality of quiet environments.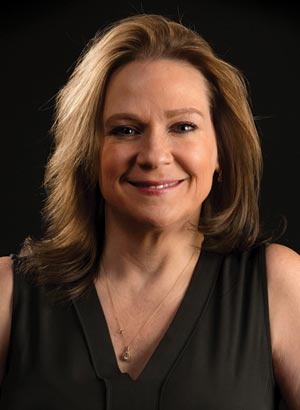 Cathey Gundlach, Vice President of Merchandising for Flooring America/Flooring Canada, IDG and Floor Trader
Going into the new decade, performance is the new normal for flooring purchases. Customers need flooring that works with the active lifestyle in today's world. Kids and pets equal spills and messes, but thanks to the advancements in technology and innovation in the flooring categories, consumers can now have beautiful flooring no matter what life throws their way. Waterproof protection covers not only the luxury vinyl collections but now hardwood and carpet.
Downs H2O luxury vinyl will continue to be number one on the minds of consumers with wood looks trending. Beauty and durability will drive the success of this category into 2020. With the advancements in the technology of the core, solid core constructions will continue to provide worry-free flooring options.
Without question, the launch of waterproof real hardwood shook up the market in 2019. AquaDura H2O waterproof hardwood has just started to hit the market and the popularity with the consumer is overwhelming. Customers can now have the warmth and beauty of real hardwood in any room of the house, including the kitchen and bath. The waterproof technology in AquaDura H2O hardwood means the sky's the limit for design and a game changer for the hardwood category.
Overall for color, the key word is lighter. It doesn't matter if she is looking to purchase hardwood, luxury vinyl or ceramic; the color winners for 2020 are lighter and more natural looking. What was once considered only for the beach and coastal areas, white-washed looks are now a key staple color on everyone's showroom floor. Blonde, lighter greys and beige are emerging as the new tonal and color direction for wood looks.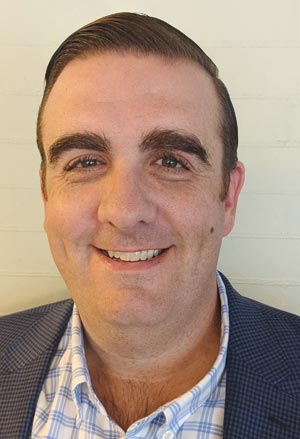 Jeremy Whipple, Vice President of Commercial Business Development, AVA by Novalis
The biggest trend we see for 2020 is the continued desire for non-wood visuals in the commercial LVT sector. Patterns that are either non-directional, abstract, organic, and/or concrete visuals are meeting the current needs of the design community. Also, unique modular formats in plank and tile sizes are adding to the ability of the design community to utilize these patterns to make really dynamic flooring designs.
At AVA, we have created several new collections that meet these needs. Our VRSE collection is a multi-directional pattern in several trendy colors that we offer in a metric plank format that has received tremendous interest. AVA's SPRK collection is one of the largest color palettes in the industry with 38 color rich SKUs that offer warm neutrals options that can be paired with on-trend accent colors. Finally, the recently introduced RSRV collection from AVA has the Beton color line that has large-format tile patterns in concrete visuals in water-proof HPC constructions. These collections put AVA at the forefront of the designs the design community needs and demands for their upcoming projects.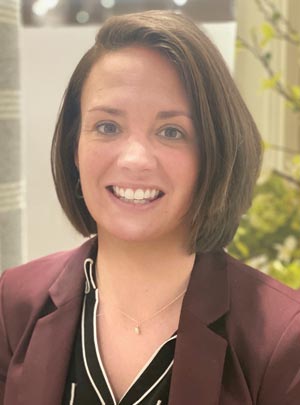 Angela Duke, Director of Brand Marketing, Mohawk
The Karastan launch is what we are very excited about. That is where one of our big initiatives will be for 2020—the fact that we're launching hard surface for Karastan. It's been something we've been trying to do for the last five years. Karastan dealers are some of our best retailers and being able to support them across multiple categories is going to be an exciting year for 2020.
Across Mohawk there's going to be some things with ColorMax technology that we're doing in soft surface. We have a new soft product in EverStrand, a new SmartStrand Silk products, and new display to support those goods.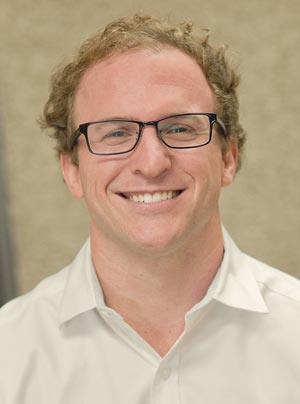 Joe Young, Soft Surfaces Category Manager, Engineered Floors
Our outlook is good. We still have an election year. The confusion on the tariffs—I don't know if that's hurting or helping carpet industry right now. I would expect the industry to be flat, at best, but we have huge plans to grow. Polyester is the only growth in the market, and solution-dyed polyester is the fastest growing segment. So, if there's anybody who is set up to succeed, it's someone who's on the forefront of that change. Anybody who is in invested in the technologies and the right fiber types will be able to take advantage and grow, but it's only going to grow from the same or smaller pieces of pie that someone else used to have.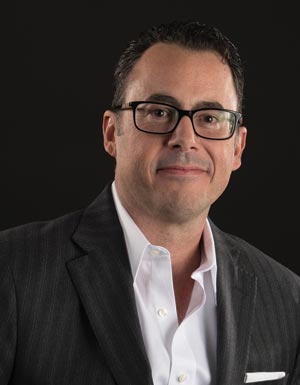 Keith Spano, President of Flooring America, Flooring Canada, International Design Guild (IDG) and Floor Trader
Coming out of 2019, we're cautiously optimistic for 2020 and are planning for moderate growth. All economic indicators are pointing in the right direction, which should give consumers confidence going into the New Year. But we have to keep in mind that it's an election year, and historically we've seen consumers pull back as the election year gets closer. Our builder, commercial and multifamily business is strong, and we see 2020 as an opportunity for members to pursue more Main Street commercial business.