We have seen the pronouncements from the media and intelligentsia. The reality is that our industry needs to get busy today creating the future. There are conversations normalizing the acceptance of a predicted downturn in business. This downturn will be a self-fulfilling prediction for incumbents waiting for the industry to fall back into place as it was 2019. We must pivot to the concept of expansion as an entire industry. This requires value creation that attracts budget money that would have been spent in an entirely different way. 
Now is the time for creation of value and the entrepreneurs in Starnet are developing their future using the collaborative concept of Partnering for Success. Incumbents will continue to focus on keeping score, a linear view from the 1980's that does not acknowledge the power of linked value networks for success. Starnet member inspiration comes from the market leaders in all industries built on partnership. The cooperative's confidence in the future is supported by the outlook from thought leader Richard Barkham, global head of research, CBRE, "The virus has not lowered the amount of available capital for real estate and, even though investment has paused, it will only take a modest reduction in risk to open the floodgates. As always, the first movers will gain an advantage."

Getting People Back to Work
As clarity around safe working conditions are sorted, the workplace will normalize in response. Although this recent virus challenge is unique in its speed and universal impact the mitigation response will be equally rapid. Society has dealt with many workplace safety issues in modern times, all of them punishing in loss of life and resources, but generally over much longer periods of time. Many lives were lost in building fires before reliable solutions such as emergency egress routes, evacuation signage, suppression systems, and safe behavior was sufficient to mitigate risk. Fire safety, food safety, air quality, equipment safety, sound levels, overexertion, falls, slips, and trips are serious risks every day in the workplace that cause injury and death. Real estate occupiers have managed the daily risks down to acceptable levels but never eliminated them. Adding the current virus risk is highly disruptive but will not end the office for work and public gathering spaces.
Multifunctional and flexible space are long term trends that will continue to accelerate in workplace design. These flexible space designs will be influenced by the impact of the virus. The trend was already in place due to the constant search for productivity gains, efficient resource usage, and the timeless quest to attract the best talent to serve the most lucrative clients. The workplace is a physical asset used to create community around business objectives. When properly managed, the workplace creates much more value through growth and innovation than the ongoing investment.
There will be changes, and the towering examples of corporate headquarters will give way to multiple spaces connected by purpose. Companies will systemize remote working, amenities, flexible space, and functionally specified space as a comprehensive real estate portfolio. In most organizations, this will be delivered through a mix of different buildings with different life cycles and capabilities. Building owners will seek out architectural and design professionals to provide visions and plans for these spaces of the future. While they assemble professional and planned responses to the anticipated organizational demand, the Starnet members will be working in those facilities today to respond to the demands of facility managers. Productivity and innovation demand action in the moment and Starnet members respond to those client opportunities.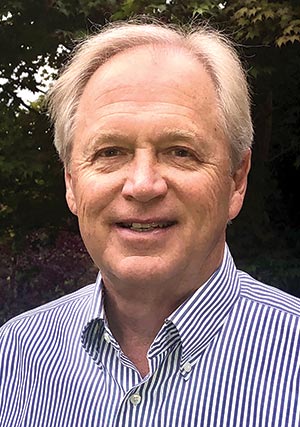 Steve Woodman,
President, G & W Commercial Interiors
Chief Strategy Officer, Lynx Flooring Portfolio
Kent, Washington
"The pandemic has accelerated all existing trends in our industry. The market forces resulting in accelerated consolidation of vendors, flooring contractors and clients has served as the backdrop for the where we find ourselves today. Every one of our healthcare clients, end users and many GC's has merged or been acquired by national or regional organizations. The pandemic "winners" like Amazon, Microsoft, Google, Salesforce, Walmart, Facebook, etc., are very active in our markets building and leasing additional office and distribution facilities. Seeing beyond the pandemic, which will end, they remain committed to a workplace that involves in-office activities and their growth has been accelerated thus creating interior finish demand now and the foreseeable future. At the same time these companies have a need to redesign and refurbish existing spaces to accommodate the new workplace environment.
"Our companies serve change, whether it be growing, shrinking, or just changing. We are fortunate that at G&W Commercial Interiors we were founded and built on the shoulders of service and employee installation. We have always been a service organization first with the premise that this market differentiation wins and sustains over the long term. In our market, the cliché, 'if you build it they will come' has paid major dividends as these large end users demand high quality, shorter durations, turnkey services for ALL interior finishes and related services to the process such as furniture moving, professional project management, painting and floor care to name a few. We do not have the luxury of deciding which service we want to provide. If we cannot provide all needed finishes and related services, we just become a low bid/low value cog in the traditional GC process.
"Additionally, risk-management has become a major component of the client decision making process. There is now more than ever another layer of criteria that requires demonstrable financial strength, multiple layers of safety compliance documentation, verifiable experience and partnering with known stable vendors. There are no reasons for a sophisticated end user or GC in any market segment to take risks in our service segment. For all these reasons we often find ourselves on select bid lists giving us the opportunity to avoid the cattle call hard bid world dominated by the biggest mistake. We must continue to evolve as our clients' needs and wants evolve."

Managing One of the Tools of Productivity – The Built Environment
To respond effectively to the anticipated changes in corporate office needs, companies are supporting existing trends with programmed approaches to real estate management. This is a recognition that the office will continue to change but not be blown apart by the pandemic. Trends will accelerate or soften, but the trends will continue. The great debate on density of space will intensify. The long-term trend is to increase density and remove private offices. The focus of that trend will change a bit and more scrutiny will be placed on the flexibility of the space. Flexibility accomplishes the same goal of reducing private office space and could support increased density, but accomplishes it using adjusted planning and interior products. 
To attract the best tenants, developers are repositioning property to "future proof" new projects, reposition aging and underperforming properties, and aggressively managing the condition of existing buildings that are performing well. This approach requires more activity-based management of the interiors, enabling the property owner to plan investments as a system. Some areas of the buildings will require less renewal investment such as conventional long-term lease space. The disruption inherent in refresh is not attractive to the corporate client, however an actively refreshed conference and community space provides relief from a more static long-term lease interior. A building operator can learn how to manage these spaces and align their consultants, including Starnet members, to approach these spaces with innovative and creative solutions. This ignites creativity from the Starnet members in providing more daring designs, products, and services to help the operator attract tenants and end users.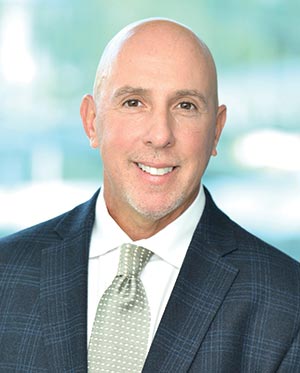 Patrick Reardigan
President and CEO, Occupied Renovations
Norcross, Georgia
"Our company has been impacted by the pandemic as we adjusted our approach to clients while the restrictions on travel and interaction were the strictest. Our process is very collaborative, and we have built a reliable system around full execution of outstanding interior design and change management for clients. The disruption and anxiety around change, especially a physical move, is a huge challenge for the profitability of our industry. Fear of change stops more projects than weak budgets. We run a system of change management for interior space that you could describe as high touch. That was nearly impossible to execute well during the shelter orders. 
"We were able to pivot to enhance our visualization capabilities and found creative ways to enable design scheme approvals and product selection remotely. We have also spent time to enhance our capability to assess and develop multiple sample floor layouts for a broad mix of tenant perspectives, ranging from more traditional occupancy to higher collaboration seat ratios. This capability will serve us well as we advise developers and end users on the plans and products they can use immediately to get back to work. Our ability to provide two or three well developed layout choices enable the facility manager or commercial agent to coach their executive teams to a decision. We only provide schemes that we can execute with speed and reliability. In uncertain times, our confidence in execution will pay off for Occupied Renovations in the broad recovery. 
"We feel our approach will put us ahead of most of the industry waiting for the traditional design/bid/build infrastructure to return. We will win using our innovative approach and broad interior capability." 

Stabilization and Normalization
Once the industry moves through the initial phases of adjustment, Starnet members will be pivoting to market segments primed for renewal in late in 2021 and beyond. 
The pandemic has been devastating and disruptive to the Retail market segment. Visionary leaders in that industry will reimagine their physical space to provide their clients the experience of the future. A huge challenge for the flooring industry will be to reposition existing products, innovative new products, and installation services to support large outdoor shopping experiences anticipated to replace the square footage traditionally devoted to interiors. They will have to collaborate with the A&D community to program and scale that adjusted omnichannel concept, which will take a bit more time to recover.
The Education segment will require more time to adjust based on the scale of the infrastructure, the generational view of the decision makers, and the number of stakeholders that need to be satisfied. Student housing and centralized buildings for the student experience have been producing excellent returns for colleges and universities over the last few decades. Alumni donor interest in major projects supporting student life and the attractive returns on student housing investment have certainly been disrupted by the current uncertainty around the virus pandemic. Establishing confidence in those models or developing fresh models will require additional time to develop. Public K-12 education will take the most time to recover and reset as several quarters of recovery and stabilization may be needed to provide administrations confidence to approach the public with school facility funding.
Healthcare will also take a bit more time to unveil the opportunities, especially in acute care. However, the overwhelming growth of ambulatory and outpatient care supported by a vast network of regional health centers and medical office buildings will continue. As a practical matter, the Senior Living segment must refresh immediately to respond to the lessons of the pandemic and the relentless demand of demographic trends in longevity and population. The risk is so high in Senior Living that much more time is needed to study and deploy new models to manage out the risk. Professionals focused on this market will have overwhelming scrutiny from society as decisions around balancing quality of life with risk must be supported by the interior space.
The commercial flooring industry cannot wait for the infrastructure to return to 2019, we must respond immediately to the opportunities available today and prepare our workforces for the innovation driven by the disruption. Fear of disruption is more often worse than the disruption itself. Our entrepreneurial Starnet members will be enthusiastically creating the future and happily abandoning the flooring only/labor only model of the past. They will increasingly deploy a comprehensive strategy that include elements of design, specification, planning, installation, maintenance, and consulting services. That is what the market demands as facility management leaders participate actively in top level executive decision making every day. The future will be executed by our Starnet members, A&D community, and aligned manufacturers Partnering for Success!