Halstead recently announced a hardware-channel exclusive partnership with True Value Company, the Chicago-based hardlines wholesaler serving independent hardware retailers, to distribute Halstead's Allure brand of flooring products. The move is presenting Halstead with a unique set of customers who have different wants and needs than those who shop the home center and independent retail channels, according to Eric Anderson, president, Halstead.
True Value has 13 regional distribution centers and approximately 2,500 associates serving over 4,500 stores nationwide and around the world.
"The True Value partnership is very important to us," Anderson said. "There are four things that I call out that are important. Number one: True Value is a trusted, iconic and globally recognized brand. Their customers value quality products, exceptional service and product authority. The partnership expands our international reach to over 60 countries and provides a variety of retail formats to showcase our product."
First unveiled to retailers during True Value's Spring Reunion in early March, the agreement initially provides its customers with exclusive warehouse access to four warehoused SKUs in the industry's most popular colors and eight special-order SKUs in other colors. The two lines of product, one floating and one loose lay, are being ordered for shipment to retail stores in June. True Value will eventually carry the entire Allure catalog, the company said.
True Value said it identified vinyl plank flooring as a big area of opportunity for independent retailers, based on feedback from its retail partners. 
"Industry data also tells us that vinyl plank flooring is one of the fastest-growing DIY projects for homeowners and renters," said Jake Kalnitz, senior VP of merchandising, inventory and pricing, True Value. "Halstead is an industry leader in flooring and checked all of our boxes. Halstead offers the best quality products, best value and is an industry trendsetter, continuing to innovate in the space with QuikGrip flooring, for example. The Halstead team was a tremendous partner through the entire process, and together we are able to build a custom program that works for independent retailers."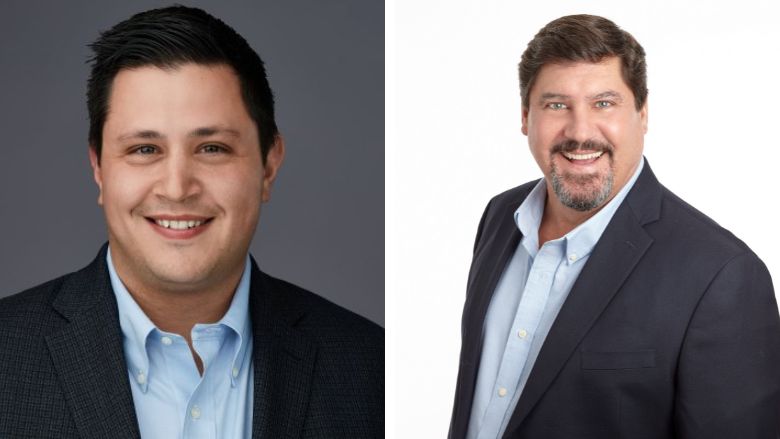 Customers who turn to True Value stores for flooring are looking for a different shopping experience at a hardware store.
"There's another segment of True Value, loyal customers that are BIY: build it yourself," Anderson said. "They're customers that build six to eight single family homes in a year on the side. Their projects are broader in scope. Both of those segments are really a perfect fit for our products because our products are so fast and so easy to install."
While many broader economic factors are creating a lot of uncertainty for consumers — ranging from market inflation to global supply chain disruptions — Kalnitz said the global pandemic has changed consumer buying behavior. 
"Consumers are investing more time and money into their homes because they're spending more time there or purchasing a new one," he said. "DIY projects are still strong as consumers add utility and value to where they live. Whether it's growing a beautiful lawn, upgrading to new smart home technologies, or finally putting in that new luxury vinyl flooring into your basement, True Value's network of independent hardware retailers are there to help consumers get their job done."
While a majority of DIY projects are initially researched online, Kalnitz said most DIY project purchases are actually done in-store as consumers look for guidance and expertise in completing that job.
"True Value retailers are invested in and are a part of the local fabric of the communities they serve," he said. "These stores have demonstrated an ability to provide innovative products and expertise to help customers complete DIY projects as simply and effectively as possible."
The hardlines wholesaler is building an omni-channel approach to communicate with consumers that independent hardware stores now play in the flooring space.
"For True Value, that starts with educating our independent hardware store owners about this exciting opportunity," Kalnitz said. "We provide them with the tools and resources to put customers at ease, proving that flooring doesn't have to be an overwhelming task with way too many selections. The customer's local True Value store can support their DIY—and other—project needs."
True Value stores encompass a number of store formats, including Urban Hardware, which are larger than traditional True Value stores and have a softer, showroom-like setting. Anderson said the team is putting the final touches on in-store merchandising plans and will unveil them in the coming months.