Floor Trends Product Spotlight

The Floor Trends Product Spotlight is a paid section for advertisers to share information on their latest products for the flooring industry. For more information, contact Matthew Spieler at SpielerM@bnpmedia.com.
Ram Trucks
First rule of business: If it doesn't make money, it doesn't make sense. That line of thinking may as well be our mission statement. The Ram ProMaster City van was designed to let you profit at every turn – super tight city corners included, the company said. This versatile prodigy gets its power from a 2.4-liter inline-four engine tied to a nine-speed automatic transmission producing 29 money-saving miles per gallon highway, the company added.
The company noted while the vehicle saves money, it also boasts best-in-class cargo volume (131.7 cubic feet), payload (1,883 lb.), and horsepower (178 standard) to haul a bundle, quickly. Available features include remote keyless entry, 16-inch steel wheels, a tire-pressure monitoring system, halogen headlamps, Uconnect infotainment with four speakers, and a USB port. If you want a vehicle that makes money, the Ram ProMaster City makes sense, the company stated.
For more information, visit: www.ramtrucks.com/en/ram_promaster_city/.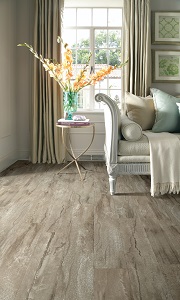 Shaw Industries
At Shaw Resilient, 2015 is the year of the homeowner. We are thrilled to offer you a comprehensive merchandising package—the Resilient Solutions Center—that beautifully exhibits the many varied resilient flooring solutions that Shaw has available. We think your customer will love learning about our products and finding a solution to her flooring needs, the company said.
The Resilient Solutions Center features our 5th and Main, Quarry, Array and brand new enhanced luxury vinyl plank, Floorté. Introduced this year, Floorté has a Fold-n-Tap locking system that is precision-engineered with the most advanced technology possible—making it easy to use, strong, and durable—and it's waterproof, according to the company.
"Emulating the top species and colors of hardwood and tile, these are marketplace must-haves work with many decorating styles at an affordable price point. Consumers get the beautiful visuals without the high-maintenance, a product that hides most imperfections in subfloors and an easy click system. The fact that Floorté is also waterproof is just icing on the cake," said Natalie Cady, director of hard surface marketing, Shaw Floors.
For more information, visit http://shawfloors.com/resilient-vinyl-flooring.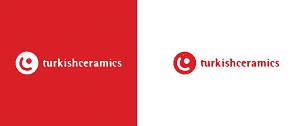 Turkishceramics
Turkishceramics is the promotion group for ceramic manufacturers and exporters in Turkey. Representing more than 30 companies, the group's mission is to raise awareness of Turkish ceramics internationally and communicate the quality and image of Turkish ceramic tiles and sanitary ware.
Turkishceramics organizes and participates at different events throughout the year. Several projects and exhibitions in London are designed to reach the A&D community there. Each year a concert event is organized in the main square of Bologna, Italy, during Cersaie to increase the general awareness of Turkish ceramics. In 2014 product catalogues of all the represented companies were distributed door-to-door in Erbil to reach end users there. Turkishceramics also engages in digital marketing activities.
For more information, visit www.turkishceramics.com.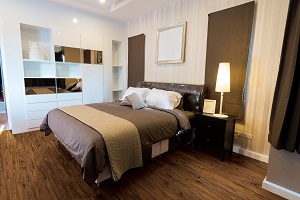 USFloors
In March, USFloors will launch an entry level COREtec Original product called COREtec One, a 6" x 48" x 6.3 mm floor designed for residential and light commercial applications. The COREtec One collection consists of eight beautiful wood decors with a 12 mil wear layer, backed by a 25-year residential warranty and a 5-year light commercial warranty. As with all COREtec products, COREtec One will also be backed by a Lifetime Waterproof Warranty and Lifetime Structure Warranty.
USFloors' patent-pending COREtec technology gives retailers a unique competitive advantage by providing THE solution to consumers seeking flooring with the waterproof durability of LVT and the ease of installation of laminate flooring, the company stated. The revolutionary COREtec technology merges these key benefits with beautiful decors, to create a totally new flooring category – Engineered Waterproof Flooring, USFloors added.
For more information, visit www.usfloorsllc.com.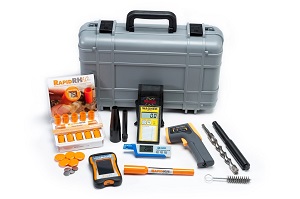 Wagner Meters
The Wagner Meters WFP400 Professional Flooring Installer Package is for flooring installers who require accurate wood and concrete moisture measurement testing capabilities. This package has everything you need, including:
MMC220: Our best-selling non-damaging wood moisture meter
The Rapid RH Starter Kit, which includes:

5 Rapid RH 4.0 EX Smart Sensors
Easy Reader with Touch-n-Sense Technology
Insertion tool
10 extensions
5 orange protective caps
5 stainless steel covers
3/4" SDS masonry drill bit
Wire cleaning brush
Vacuum attachment

Rapid RH DataMaster with Bluetooth Reader
Infrared (IR) thermometer
TH-200 Thermo-Hygrometer
A convenient, foam-lined carry case
The damage-free, easy-to-use technology of the MMC220 and the Rapid RH Touch-n-Sense Easy Reader make monitoring moisture content simpler and more reliable, the company said. The Rapid RH DataMaster is also designed to protect data integrity for easy reporting and analysis on each concrete job site.
To learn more, visit www.wagnermeters.com/shop/wood-moisture-meters/wfp-400-professional-flooring-installer-package-wf/.