I've always been a big fan of distribution in the flooring industry and I believe that now more than ever, the value and support distributors bring is vital to the success of specialty retail. After all, not only do they share many of the same challenges, particularly increased competition and consolidation, they live to support their retail customers. And I think they're doing a pretty good job of it.
I spoke with several distributor execs and here's what they told me:
Some of the most meaningful benefits they offer your business are so fundamental that you may take them for granted. You shouldn't. Let's start with the basics.

Local Distribution and Support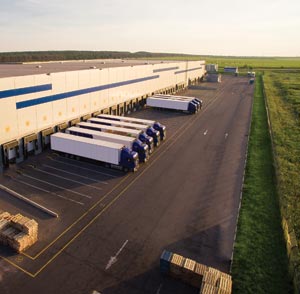 Consumers have been trained (or is it spoiled?) by Amazon to expect products delivered the next day and they're unlikely to understand or put up with delays in shipping. They want it and they want it now and they expect you to get it to them right away. 
Rob Tarver, president of northwest flooring distributor Wanke Cascade, said that being able to quickly respond to the "will call" on-demand nature of this business is a critical factor for success. "This is never more important than when you need something to finish the job." 

Local Market Knowledge
One of the most important benefits distributors provide is an intimate knowledge of local market preferences and conditions (plus an in-stock local supply of the region's more popular items). 
Because of the regional nature of the business, this allows distributors to cater their offering to the tastes and preferences of that local market. So not only can you get the products shipped to your store quickly, but they are the right products.

Product Knowledge & Training
That brings us to PKs. So much of the product knowledge that makes its way down to your retail sales associates is actually delivered by your distributor sales force. With such a new, often confusing and never-ending influx of product and formats, construction methods and installation systems coming to market, product knowledge is key to the success of specialty retail. 
Consumers tend to be fairly well educated these days thanks to the internet and they won't buy from someone who isn't up to speed on all the technical details. Distributors are leading training classes, PKs and more all across the country every single day. Best of all, in most cases, all you have to do is ask and they'll send a team to your store to train your people.
Want to know the difference between SPC, WPC, MLF? Ask a distributor (chances are they carry them all). Need advice on a tough install? Again, distributors often have people on hand that you can call for guidance.
Paul Green, president and chief revenue officer for Gesco, said, "Market and product trend data with in-person and online training for the retailer and their RSA's is more important now than ever given the rate of change in product innovation."

Installation Support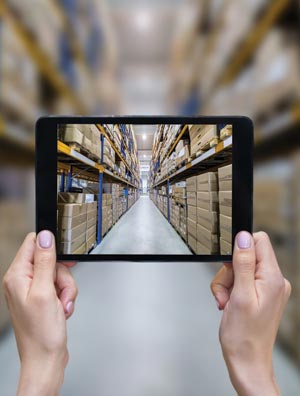 What's the key to a successful install? The right product, the right team of trained installers following the right procedures and using the proper installation tools and materials and having the right guidance should difficult situations arise. 
"At Haines, we have Tim Machado," said Hoy Lanning, president of J.J. Haines. "Tim receives multiple calls daily from our customers looking for solutions on installations. Tim also conducts classes for installers and sends our quarterly installation tips."
Best of all, distributors can help you source the right products from the start, helping you not just solve potential problems and pitfalls, but to avoid them altogether—often before you even get started. Distributors offer all of this under one roof.
Lanning said it is this level of dedicated, on-site and expert installation support and service that is a critical benefit for retailers.

Credit
With so much work going out the door every day, retailers often find themselves in situations where they have to cover a lot of expenses like product and paying installers before they actually get paid themselves for the completed job. The additional line of credit your distributor provides can be a lifeline to a small business that has to keep a careful eye on cash flow. 
Remember The Great Recession? A lot of retailers literally owe their very (business) lives to the support (and patience) they got from their suppliers, and yes, from their distributors too.

Long-term Relationships
There's one more secret ingredient that helps distributors stand out: It's likely they have been servicing your business for years, and in some cases for generations. That means they know your history, they know your competitors, they know your preferences. (Shoot, they probably know your mom and dad.) In an often multigenerational business like flooring, that could be a competitive advantage.

Loyalty Programs and More
Don't forget that there are loyalty programs that provide retailers with additional help in the form of buyer discounts, sampling programs, additional training and education, networking opportunities, and of course dealer incentive trips.

Commercial Contract
It's no secret that the commercial contract market is a difficult one: These customers can be demanding; product performance requirements are strict; cash outlays can be prohibitively high; and, retailers testing these uncharted waters can quickly find themselves lost at sea. 
At the same time, this is such a strong and growing market that many retailers—even those who previously focused on residential—are finding themselves drawn to the potential the contract space offers. For many, expanding into these new markets is a matter of survival.
But if you're new to this market but have decided to compete in this arena, you need a friend. You need someone who won't compete with you but who instead will support your efforts. And yes, suppliers do offer that support—but so do distributors. And distributors may have one advantage over some of the larger suppliers—a deep understanding of the local market. After all, they live there too.
That's a pretty solid list of services and benefits that are vital to your business. But they're not the only important functions a distributor provides. In part two, we'll look at the real high-value benefits flooring distributors bring to your business.