Capel Rugs is introducing a variety of exciting new rug designs along with a host of attractive discounts and promotions designed to spark business during this summer's home furnishings markets in Atlanta and Las Vegas.
New market offerings include introductory pricing on the trendsetting COCOCOZY collection of 24 designs, stylish additions to the popular WILLIAMSBURG line and an assortment of other fresh patterns, including Terrace, a color-infused indoor/outdoor Capel Anywhere offering, and the bold Flash collection, sure to grab attention.
"We're hitting the road this summer armed with enticing new rug collections designed for today's busy, eclectic lifestyles," said Capel Rugs Vice President of Sales Allen Robertson. "The range of colors, patterns and design inspirations we're featuring will provide our retailers with a great assortment of area rugs to attract consumer interest. They include fresh approaches to traditional styles, whimsical and colorful contemporary patterns and classic, globally influenced motifs."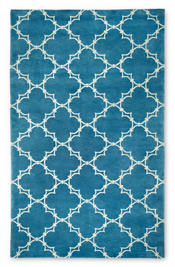 COCOCOZY
Artfully executed in a 100% New Zealand, semi-worsted wool with a hand-knotted Tibetan weave, COCOCOZY for Capel Rugs showcases Coco's signature patterns and textures in a variety of lively colors, including pink, navy and peacock blue. Made in India, the line includes five collections and 24 designs. A 5'x8' rug may retail
for $1,599.
NEW FOR ATLANTA: THREE DISTINCTIVE WILLIAMSBURG STYLES
Trend meets tradition with these new styles by WILLIAMSBURG from Capel. Paisley, Pintado and Tanjib draw their inspiration from Indian designs that traveled from India to Europe via the spice routes. Available in 3'x5', 5'x8', 7'x9' and 8'x11' sizes.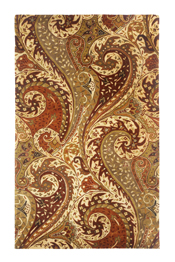 Paisley
The classic teardrop or seedpod motif representative of today's Indian-influenced designs is now known by the name Paisley, taken from the Scottish town where textiles using this pattern were made in the 19th century. Made in India of 100% New Zealand wool, a 5'x8' rug may retail for $999.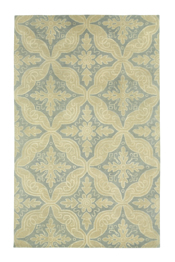 Pintado
Colonial Williamsburg's 18th-century pierced silver punch strainers inspired this collection's intricate medallion pattern. Made in India of 100% wool, a 5'x8' rug may retail for $549.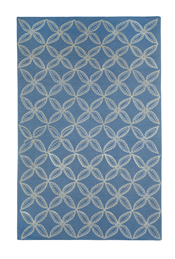 Tanjib
Pierced screens popular in Indian architecture inspired this collection's rope graphic embroidered design of circles and diamonds. This motif is often used as a pattern on intricate Indian chintzes. Made in India of 95% wool and 5% silk, a 5'x8' rug may retail for $399.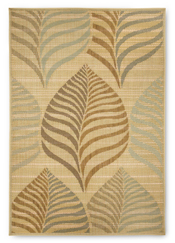 TERRACE
Capel's Wilton machine-woven Terrace indoor/outdoor collection features a lively palette of colors. Providing great value, Terrace's design themes include bold florals, geometrics and classic patterns. Made in Egypt of 100% olefin face yarns, Terrace is available in 10 patterns and five sophisticated tones: cocoa, multi, straw, spa and gold. A 5'3"x7'6" rug may retail for $99.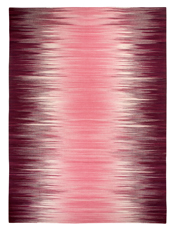 FLASH
Flash, an updated version of the classic ikat pattern, conveys a chic ombré vibe. Its fashionable colors make a bold statement in all rooms of the home. The flat-woven design is reversible and woven in India using premium wool. A 5'x8' rug may retail for $399.
DON'T MISS OUT: MARKET EXCLUSIVES
Visitors to the Capel showrooms in Atlanta and Las Vegas can enter a drawing for a chance to win a Tiffany Infinity bracelet, Bose OE21 audio headphones or a product discount of up to 50% off. All drawings will be held every day at 3 p.m. (need not be present to win).
Daily lunch and refreshments.
Seventeen new styles, with pricing beginning at $55 for a 5'3"x7'6" rug - receive 10-15% off from price list cost on new styles when purchased at market.
Also offering more than 119 rugs priced every day below $199 for a 5'x8'.
In Atlanta, Capel shows on the sixth floor of Atlanta's Merchandise Mart in Showroom #6F2. Atlanta's International Gift & Home Furnishings Market is being held July 10 to 17, and the Area Rug Market runs from July 11 to 15.
The showroom at Las Vegas World Market Center is in Building A, Space 226. Las Vegas Market is July 29 to August 2.