Commercial Flooring
Residential Flooring
Columns
Q&A on Flooring
Let's TalkFloor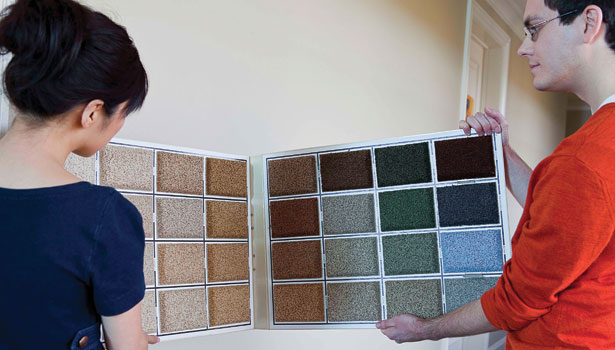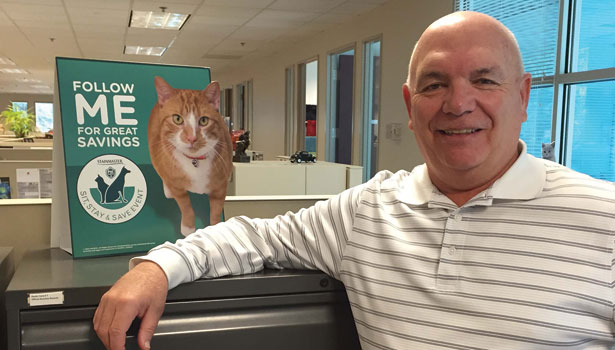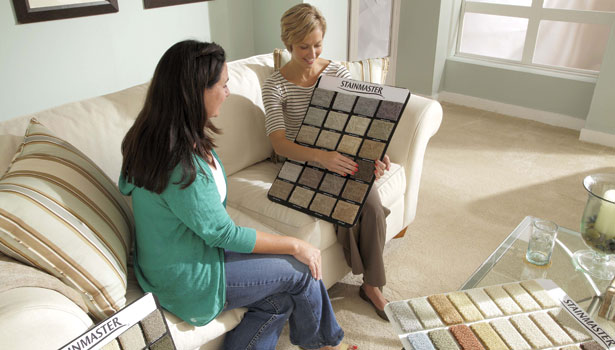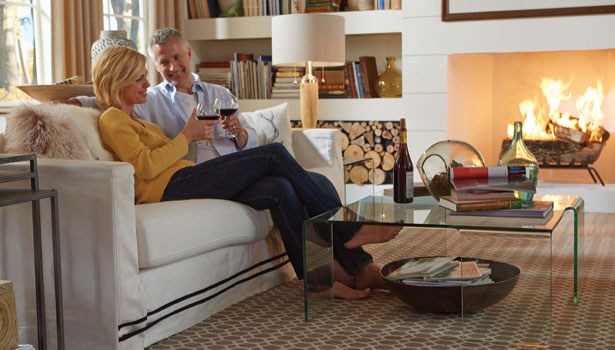 The consumer of today is a totally different animal than the customer of five to 10 years ago. Rare is the shopper of a bygone era who would visit six or seven stores before making a decision.
Today the Internet has changed all that and just about everything else along with it. When a customer walks into a retail store these days you can count on the fact that over 80% of them have done their homework and they have probably even narrowed their list of possibles and, on top of that, have a list of questions to which they need answers.
On top of producing a better-informed and more knowledgeable customer, today's shoppers expect more—make that demand more—and are also in a bigger hurry than ever before so they are not inclined to deal with delays of any kind.
Just about everything as we mentioned has changed and at the top of the list it also has to mean how salespeople interact with today's customer. It used to be that it was a major improbability a customer could walk into a floor covering showroom and know more than the salesperson. Now, it's not only entirely likely, it happens every day.
The up side of this new normal is that a better informed consumer who walks through the front door of your flooring store is a customer who is much closer to being closed than ever before. In fact, according to Gary Johnston, marketing communications manager at Invista—maker of the Stainmaster and Antron fiber brands—and authority on everything consumer, means that many of those shoppers can be closed before they leave the store.
We had an opportunity to recently sit down with Gary for an extended interview. The following are some excerpts from the video interview of that conversation with him that you may find interesting. You can find the complete three-part video in the archives section on the TalkFloor.com website, which is also accessible via Floor Trends' website, floortrendsmag.com. I'd be surprised if this interview doesn't change the sales technique at least a little bit of everyone who reads and watches it.

TF: Today, just about all consumers go on the Internet early on in their shopping campaign to educate themselves about the available floor covering options. Do you see the independent retailer being placed more and more at a disadvantage as a result of the big boxes and major online players investing more and more in online technology?
Johnston: To the contrary, if the independent retailer plays it properly it almost puts it at an advantage. Today's shopper doesn't visit the number of stores they used to, because they don't have to. They can visit any number of sites—the sites of various manufacturers, retail sites and sites like ours—and get a pretty thorough education even before they enter a retail store.
The way to play to the advantage of the specialty store is, once that consumer has walked through the front door of that store, she is a qualified shopper. She did not enter the store because she had nothing else to do. She is ready to buy floor coverings.
If the salesperson recognizes this fact and gets a little aggressive with the shopper, certainly being courteous by allowing her to browse and find the products that interest her, but remember she is in the market to buy floor coverings. If the salesperson realizes that then that shopper really doesn't need to go anywhere else.
That's one of the prime advantages the specialty store has over any other location is the help and professionalism that's available is outstanding and the retailer needs to use that to its advantage. The shopper looks at that salesperson as an aid, as someone who can answer questions and give her the straight story. If [your salespeople are] coming across that way, they're going to make a sale.

TF: Examining the way consumers shop in today's environment, I'm sure they visit manufacturer's sites and perhaps many retailers' sites as well. It would appear that the onus is on the independent retailer to even stay in the game, they have to present the consumer with a great deal of digital information, do it in creative ways, providing that consumer with ideas and the tools she needs to make a decision. They also have to compete with and be of roughly equal caliber as the other websites that consumers visit.
Johnston: I'm not sure the onus is on the retailer to outdo manufacturers' sites. But the onus is on them to know what's out there.
Today's retailers need to know what the consumer is experiencing in places other than in their store. And it's easy for the retailer to be aware of that because they, just like the consumer can visit all these places on the Internet and can be digitally connected just like the shopper is.
Once the shopper is in the salesperson's location, all they have to do is make sure they reinforce the things the shopper has experienced. The shopper wants to feel comfortable that they have come to the right place. Their confidence is reassured by what they see in the store, because they have seen it before—on social networks and elsewhere on the Internet.

TF: Do you see the retail website serving a directional function? After the shopper has visited a variety of websites and found a variety of products that interest her and narrowed her choices to a workable number does the retailer's website serve the role of pointing the consumer to the place she can find these products on her wish list?
Johnston: One of the prime roles of a retail website is to let the shopper know that "we have it," and maybe we have a little more, maybe we have something even a little better.
Anything the retailer's website can do from a virtual reality standpoint—showing room scenes or particular styles of product that let the shopper feel that when she visits this retail store she will be able to find everything she wants—because today's shopper really does not have the time to visit multiple stores.
The retailer's website should tell the consumer that "we have it" and they won't need to go anywhere else.

TF: Does the fact the shopper has spent a great deal of time online gathering information and developing ideas, exposing themselves to a variety products, and are generally more knowledgeable than ever before, necessarily change what they expect to see and the experience they hope to have once they walk into a retail store?
Johnston: I don't think it really changes a great deal what they expect to see in the store. It's very much like the era when we did a great deal of print advertising. We had strong brand names, we would feature exotic looking carpet and the shopper would expect to see those products when they go into a store.
Today on the Internet the shopper sees a great deal more product than she used to and she sees it a great deal faster. But it's still what has to happen when she enters the store. The retailer needs to reinforce the shopper's experience online, when she is in the store.
If the retailer can show her something new, something different and something exciting, verses what she saw on the Internet, that's even better. It strengthens the perception that the retailer is on the cutting edge, has the latest products and a wide variety of styles.
The retail store environment does have to reflect what the shopper has seen online and, at the same time, if the retailer can show the consumer something a little extra, then that makes the consumer feel even better about the retailer.

TF: I saw in a survey that ratings and reviews have a very high level of interest among consumers, and that consumers would place more credibility in these ratings and reviews than information from just about any other source. What would your advice be as to how retailers can develop these positive reviews and ratings?
Johnston: The retailers of today need to do everything they possibly can to get on the top shelf. You go on the Internet now and you'll see not only reviews on the retailers themselves but also reviews on the products they sell. It's almost like the new Consumer Reports.
Because of this, it behooves the retailer to do everything he possibly can do to make sure the shopper is satisfied with the experience she had with his operation and that she is happy with the products that she purchased.
Since the buying cycle is a little longer than many other products it may be some time before consumers feel comfortable reviewing the product they purchased, but they will certainly do a review on how the shopping experience went and they'll do that right away. So, anything the retailer and retail salesperson can do to follow-up with the shopper to make sure she's satisfied—going back to the home after the installation is completed becomes very important for today's specialty retailer.
This is really one of the advantages a specialty retailer has in the marketplace, the ability to nurture and treat their customers and give them what we call concierge service. It's extremely important for today's retailer.

Editor's note: As mentioned, there is a great deal more to this fascinating interview than space permits. To see the three-part conversation in its entirety visit TalkFloor.com, click on the TalkFloor TV logo and scroll down to the parts titled, "Invista's Gary Johnston Attracting the Shopper of Today."
We'd also love to hear your feedback of this and other conversations you've watched or listened to on the site, as well as any ideas of people or companies you'd like to see interviewed. You can contact either Dave Foster at davefoster@talkfloor.com, or Matthew Spieler at spielerm@bnpmedia.com.


I want to hear from you. Tell me how we can improve.