When Kasee Vermeulen first started working at Las Vegas Flooring in 2000, she never anticipated she would one day own the business.
"I was studying interior design and couldn't draw," she said. "I bounced from major to major."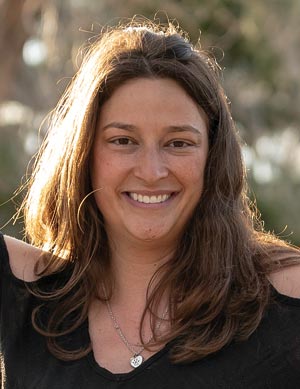 After moving to Las Vegas, she became showroom manager at the store. From 2002 to 2007 she worked with a variety of interior designers in the area and then returned to Las Vegas Flooring in 2007 as the owner's assistant. She became estimator in 2011, partner in 2014, and bought the business completely in 2018.
"I fell in love with it," she said.
The 3,000-sq.-ft. showroom, which became part of Flooring America five years ago, is located on a street alongside nearly a dozen other competitors. The store sells about 70 percent hard surface, with private label tile and LVT leading the charge, and 30 percent soft surface.
Vermeulen said her point of differentiation is insurance work, which accounts for about 40 percent of business, with the remaining sales coming from 40 percent commercial work and 20 percent residential, including custom homes. For this reason, she needs floors at a variety of price points, low to high, to satisfy the diverse clientele.
She inherited the insurance program through the previous owners, answering the call for replacement floors needed from fires and floods.
"Through the recession, insurance is what kept the doors open."
Operating through this year's coronavirus pandemic, insurance is still keeping her doors open. In addition to her partnership through USAA, she draws insurance work from general contractors in the area who get leads from All State, State Farm, and others.
Vermeulen is the top salesperson at her store, booking around $2 million in business herself, but she would like to transition more of that business to her team of seasoned salespeople, many who have been with the company for a decade or more.
"It's the biggest challenge because I need to be focusing on the business so much more than focusing on doing accounts—a bigger picture strategy—but many of these accounts I've worked with for 17 years and they say, 'We like you and now you're giving me to somebody else?'"
The retail operation had two locations when she bought the business, but she decided to scale back to one storefront to focus on management and developing her team.
"I address situations by giving them ideas and allowing them to voice their concerns. If you just boss people around, you're a dictator. It's nice to talk to my people, bounce ideas off of them, and see what they say. I try to make them a part of all my decisions and then ultimately the decision lies on me."
She emphasizes the importance of accurate estimating, attributing her success to good training.
"When I was learning, I was told to start at the doorway and follow the walls around the whole house. They made me draw it, sometimes drawing houses that were in sticks—no drywall. My second house I had to draw was 4,000 sq. ft. My boss made fun of me saying, is there really a space between those two bedrooms or did you just not close the gap?"
Today, she is a stickler for details.
"I find a lot of people will take shortcuts and they don't draw a whole diagram of a house. They just measure a room here, a room there, and there's no rhyme or reason. But carpet has to run the same way. If you don't draw the whole house, how do I know that these three rooms of this hallway are all running the same direction?"
In the field, she requires her estimators to hand draw floor plans and then use software once they get back to the office.
"I prefer to draw it in the field so I'm not in people's house long, but I always take pictures."
Being a female in flooring, she says there are some unique challenges.
"I would say people are still surprised when they see me out of their job sites, but I hear about a lot more female estimators out there. Some say that men think women are emotional,  but I'm not an emotional person. I don't run an emotional business."